A new Star Wars Jedi: Survivor patch is now live on PC, and it's set to bring performance and stability improvements - though we've already seen reports from some players who aren't impressed thus far.
This is Patch 5 for Jedi: Survivor, which is out for PC gamers now, and will be coming down the line for PlayStation 5 and Xbox Series X (and S) console owners.
EA's patch notes detail some important steps forward, most notably various performance fixes and stability improvements across all platforms, but with some PC-specific tweaks, too.
Those changes for the PC-only include improved thread handling when ray tracing is off - which should offer a performance boost, too - and "improved content caching to reduce hitching."
However, some PC gamers who have tried the patch out are scratching their heads when trying to find those performance improvements - or indeed, they're complaining about lower frame rates.
Replying to a query about whether performance is any better, Redditor MisterSarcastic1989 tells us: "I'm on pc... koboh (pyloon saloon area) seems to as bad as before the patch."
On the Twitter thread announcing the patch (see above), Cyber says: "Patch didn't do much, just tested. It's amazing that the game can't scale properly with hardware. RTX 4090 in Koboh in front of Pyloons, 4K native, epic settings, gpu usage 99%, 78fps.. turns on FSR quality, gpu usage drops to 68%, fps rises by 2 to 80. It's a joke."
Another Redditor complains: "For me it totally tanked my performance. Where yesterday I could play on high settings with my relatively mediocre PC, now I get like 15fps on low settings."
And someone else chimes in: "The patch changed absolutely nothing for me other than increasing the shader compilation stutters again since the cache got wiped."
There are a number of other moans along these lines, too.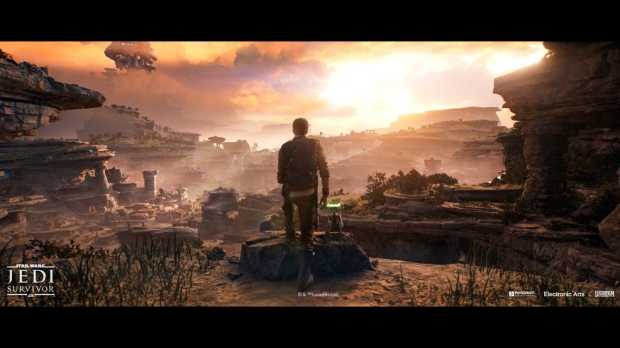 Obviously, we need to take anecdotal bits of feedback with some caution, and it's not all negative - but the overall vibe is certainly slanted that way. (Though it's still worth accounting for the truth that gamers having a bad time are more likely to post about that, than those enjoying a better experience).
For those who are fed up with Jedi: Survivor's performance issues and other glitches, we've seen some comments on Twitter to the effect that even if you've played more than two hours, you may still be able to get a Steam refund if you feel that strongly about the game not being up to scratch.
It's worth a whirl, anyway, particularly if you can back up your request with plenty of details and make a solid-sounding case about why you've had a bad time with Star Wars Jedi: Survivor.
We've got refunds on Steam (post-two-hour limit) for games in the past by taking this approach and arguing our points carefully, if there are well-documented problems with a given title.