NVIDIA's RTX 3060 Ti is about to exit stage left, with Team Green planning to cease production of the GPU imminently - the GA104 chip, specifically - if chatter from the grapevine is correct.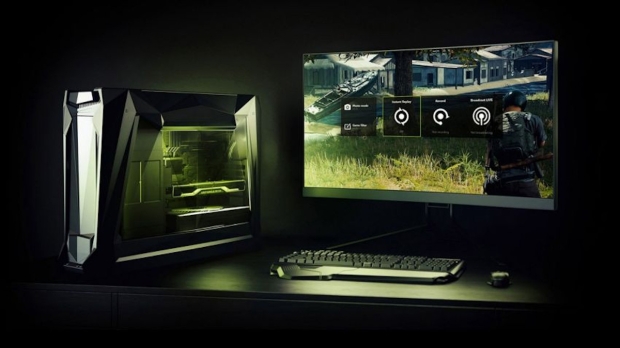 Benchlife brings the news that NVIDIA no longer supplies GeForce RTX 3060 Ti chips to its graphics card manufacturing partners (with the Chinese tech site hearing about this directly from those Add-in board makers).
As you likely realize, time is being called on production due to the incoming RTX 4060 and 4060 Ti models (the latter will supposedly come in 8GB and 16GB variants).
The RTX 3060 Ti has had a good run, though. It remains the seventh most popular GPU according to Valve, going by its latest Steam hardware survey, and has done consistently well. It has only been outperformed by the RTX 3060, in fact, of its generation (Ampere).
Pricing conundrum
NVIDIA's RTX 3060 Ti is still commanding a robust premium, too, with models of this graphics card retailing at around $350 to $380 at the time of writing.
And with the RTX 4060 versions inbound very soon - later this month, and in July, if the rumors are right - that's why NVIDIA could be looking at cutting production of 3060 Ti chips right now. Because it'll still take a while for the existing GPUs that have been manufactured and shipped to be incorporated in graphics cards - and for those cards to be sold through by retailers.
And with the RTX 4060 Ti theoretically coming in at $399, and the RTX 4060 a chunk less - again, if speculation is on the money, so to speak - that leaves the pricing of the RTX 3060 Ti in a somewhat difficult place.
NVIDIA will want its new mid-range Lovelace graphics cards to take the baton from the 3060 Ti, so the rumor from Benchlife makes sense.
That said, we'll still have a while before RTX 3060 Ti inventory vanishes entirely, as noted, due to the time taken to sell inventory through. And when the RTX 4060 models are out on shelves, we will likely see some good bargains on the remaining RTX 3060 Ti stock, as it will need to be positioned competitively depending on the exact asking prices NVIDIA settles on for the 4060 models.
Meanwhile, to throw a little more confusion into the mix with NVIDIA's current GPU plans, we've also seen hints that the company may be mulling a new RTX 4070 spin with 16GB of RAM - maybe to go alongside the RTX 4060 Ti with 16GB. We're not convinced about that rumor, though.