Electronics-maker Sharp Corp. tells investors that it plans to manufacture LCD screens for "new game consoles," hinting at handheld systems.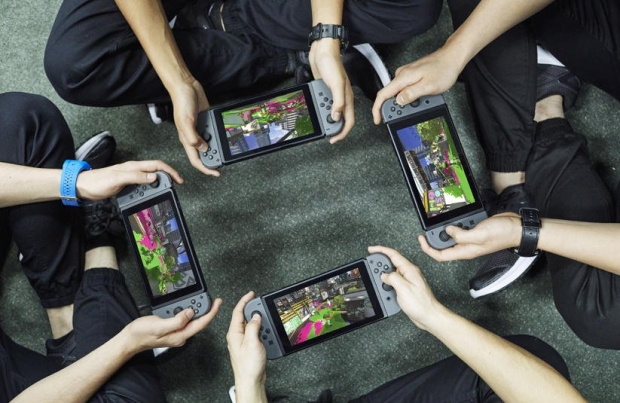 Sharp recently posted a new earnings brief that mentions the company is supplying LCD panels for new consoles. Bloomberg's Takashi Mochizuki caught the reference, and Sharp actually removed the comment shortly after the report went live.
Popular consensus is that Sharp's LCD panels will be used in the next-gen Switch that's currently in development at Nintendo. This new model is expected to built on NVIDIA's new Orin 8nm architecture, with significantly higher performance capabilities, including 4K gaming through built-in DLSS support. Nintendo may have chose an LCD panel for the initial wave of next-gen Switch handhelds to keep MSRP as low as possible; Nintendo President Shuntaro Furukawa commented on rising costs of chip fabrication, manufacturing, and component assembly in the company's recent FY23 Q&A report.
Gamers aren't too enthusiastic about a 4K Switch model that reverts back to LCD screens, especially after the introduction of more premium Switch OLED model. Nintendo chose an LCD screen for the original Switch to keep the system at $299 and ensure the system was profitable at launch, and then introduced a more premium OLED model in 2021 with a $349 price. The original LCD model has lots of glare and the screen isn't nearly as vibrant as the newer OLED models.
It's also possible that Sharp's LCD panels will be used in Sony's new low-cost, streaming-only handheld. Dubbed the PlayStation Q-Lite, this handheld will be an extension of the PlayStation 4 and PlayStation 5 ecosystem and exclusively support Remote Play functionality between the devices in lieu of dedicated game downloads or streaming of titles through PlayStation Network.
Finally, we could see Sharp provide its LCD panels for other handheld devices, including the Logitech G Cloud, a new dedicated cloud handheld.