The Apple Watch Series 9 is expected to be announced during a September event later this year, but we haven't heard all that much about it so far. Now, a new report claims that the wearable will have one big upgrade that's years overdue.
Bloomberg's Mark Gurman claims that the Apple Watch Series 9 will feature an all-new chip for the first time in years. Gurman was writing in a new Discord channel he set up for those who subscribe to his weekly Power On newsletter.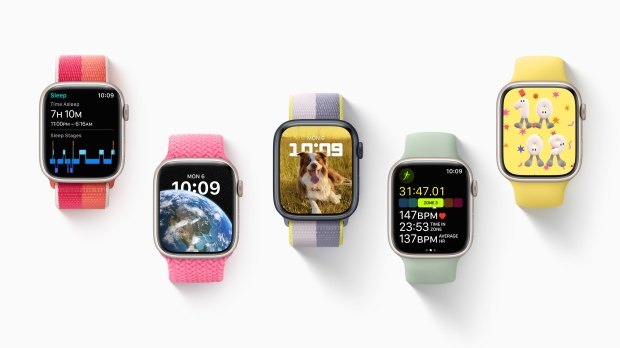 The Apple Watch Series 8, like the Apple Watch Series 7 that came before it, uses a chip that is essentially identical to that of the Apple Watch Series 6. The chips carried a new name, like S8, but don't have notable speed improvements over the S6. That's now going to change, we're told.
Gurman says that the Apple Watch Series 9's chip will be a new one rather than a reworked version of an existing one. It's also thought that the chip will be based on the Apple A15 that first debuted with the iPhone 13 in 2021.
Apple tends to only improve the performance of its Apple Watch chips if it feels that there is a need, suggesting that there could be new features coming to the Apple Watch Series 9 that would benefit from the extra processing power. With Apple set to announce the watchOS 10 software update on 5 June, it's possible that we could see some hints then. Otherwise, we'll just have to wait for September to roll around.