Nextorage Japan started as a provider of PCIe Gen 4 SSDs for the PlayStation 5, with the company known for working closely with Sony. Its new range of PCIe Gen 5 NVMe SSDs are set to launch in June and will launch in a 'not compatible with PS5' state thanks to the chunky heatsinks.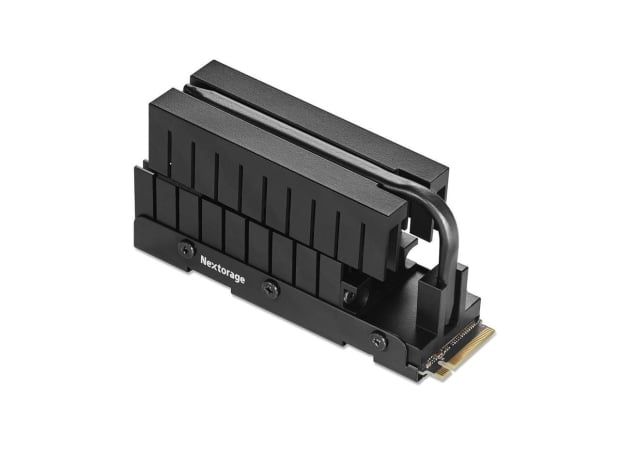 The new NE5N range from Nextorage boasts read and write speeds of up to 10,000 MB/s (or 10 GB/s), with store listings for the 1TB and 2TB models already up on US retailer Newegg with price points of USD 249.99 and USD 499.99, respectively.
Based on Phison's E26 PCIe Gen 5 controller, these are the latest Gen 5 SSDs to push speeds into the 10 GB/s region and ship with overly large heatsinks to keep operating temperatures down. Adequate cooling is a real concern as we move into the Gen 5 era, and the NE5N drives from Nextorage Japan feature a double-story cooling structure and heat pipe setup.
Even though the versions we're seeing here wouldn't fit inside a PlayStation 5 (not that you'd want to, considering the PS5 is all about PCIe Gen 4), they are designed for PC gaming. Nextorage described the cooling setup as "an aluminum heatsink, coated with a highly thermally radioactive black alumite," optimized for gameplay.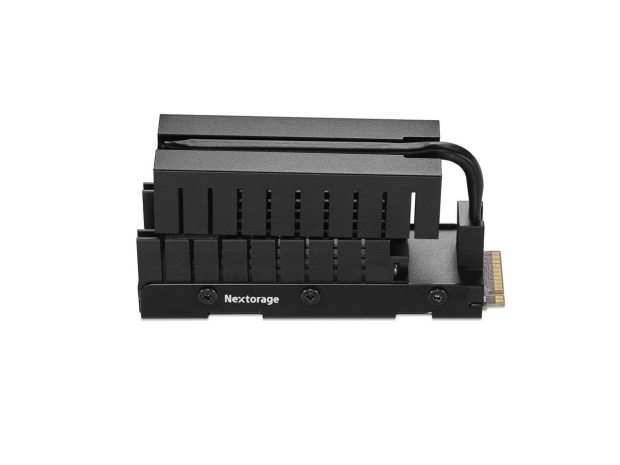 With a launch date of June 5, they will also ship with advanced protection measures to ensure the reliability and health of the SSDs and a 5-year warranty. Nextorage is also working on future versions of the NE5N range designed for compact PC and laptops, so it'll be interesting to see the difference between the two versions regarding cooling.
Regarding PCIe Gen 5 NVMe SSDs with chunky cooling, this is passive and doesn't feature a fan - so that's a plus.