75-year-old Dr. Geoffrey Hinton spent more than a decade at Google developing the foundational technology to artificial intelligence, and now "the Godfather of AI" has left the company to sound alarm bells on its potential dangers.
In a new article published in The New York Times, it's explained that Hinton worked at Google for more than 10 years, developing the foundational technology used to create the AI systems we are seeing today. Hinton is renowned as a pioneer of artificial intelligence and gained high respect within his field, but he decided to leave his long career at Google to discuss the dangers of AI and how a part of him regrets the role he played in its AI's initial creation.
In an interview with the NYT, Hinton said, "I console myself with the normal excuse: If I hadn't done it, somebody else would have." Adding, "It is hard to see how you can prevent the bad actors from using it for bad things." Hinton left Google to discuss the potential dangers of AI without any impact from Google and not to criticize the company itself. In fact, Hinton said that Google has acted "very responsibly" with his departure.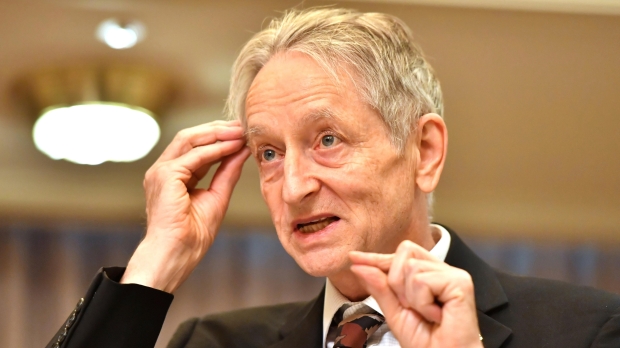 Throughout Hinton's interview, the AI pioneer pointed to the danger of AI systems spewing out misinformation that would ultimately harm humanity and didn't single out any specific AI creation, such as Google's Bard chatbot or OpenAI's ChatGPT. Additionally, Hinton raised concerns about AI-generative tools leading to the spread of fake photographs, fake information, and fake videos across the internet.
With these phony pieces of content that will eventually become identical to the original content in terms of quality, the general population will not be able to tell what is true and what is false, leading to a distrust being developed in the most common way information is consumed - the internet. Furthermore, Hinton said that AI tools may eliminate certain human labor jobs such as paralegals, translators, assistants, and more.
Hinton isn't the only voice sounding the potential labor job loss alarm as Goldman Sachs recently released a report in March that estimated around 300 million full-time jobs could be at risk of being impacted by AI systems with capabilities similar to ChatGPT. Jobs that would fall into this potential risk category would be administrative positions, software engineers, and more.
If you are interested in learning more about the dangers of AI from Dr. Hinton, check out the full NYT interview here.
In other AI news, Samsung has accidentally leaked confidential information to ChatGPT and, in response, issued a sweeping ban on all AI-generative tools on company-owned devices and networks. For more information on that story, check out the below link.
In other artificial intelligence news related to gaming, a modder has managed to combine ChatGPT with Skyrim NPCs, giving iconic in-game characters the ability to reply to questions players ask over their microphones.