With reports of AMD Ryzen 7000 Series processors burning out and causing damage to the CPUs and motherboards, there are reports outlining what could be causing the issues. Earlier today, we reported that it looks to be related to overclocking SoC voltages.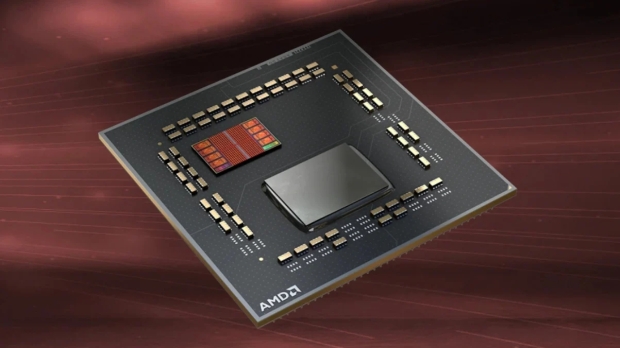 The issue looks quite serious as the result is a damaged CPU and motherboard. Board partners like MSI and ASUS are releasing firmware updates designed to address the problems relating to the AM5 platform and AMD's new Ryzen 7000X3D processors with 3D V-Cache.
Voltage restrictions will minimize the chances of these processors experiencing physical damage to both the chip and motherboard socket. With several reports of the issue cropping up on Reddit, AMD has issued a statement (via Anandtech) below.
"We are aware of a limited number of reports online claiming that excess voltage while overclocking may have damaged the motherboard socket and pin pads. We are actively investigating the situation and are working with our ODM partners to ensure voltages applied to Ryzen 7000X3D CPUs via motherboard BIOS settings are within product specifications. Anyone whose CPU may have been impacted by this issue should contact AMD customer support."
The statement might not shed new light on the issue or address potential concerns relating to non-X3D processors - where some are stating the problem isn't limited to the new X3D models.
Still, it is confirmation that AMD is aware, working with its board partners, and taking the lead on customer support. We'll have to wait to hear the full findings on the root cause, with current theories pointing to a potential link between the Ryzen CPUs burning out and using EXPO memory overclocking profiles. If confirmed, the problem goes beyond manually adjusting the SoC voltages and will require a motherboard firmware update for all Ryzen 7000X3D owners. Also, EXPO memory overclocking, like Intel's XMP, is not covered under warranty, which adds another layer of complexity to the RMA process.
Either way, it does look like Ryzen 7000X3D CPUs are highly susceptible to changes in voltage (and these CPUs are not designed for overclocking), with ASUS's firmware update limiting SoC voltage to 1.3V - which looks to be the maximum safe limit.