Yesterday we got word that the upcoming ASUS ROG Ally gaming handheld PC would feature a custom AMD Ryzen Z1 Series processor. Built using AMD Phoenix silicon with Zen 4 and RDNA 3 architectures, a new leak via the Geekbench tool gives us more info on what's powering ASUS's Steam Deck competitor.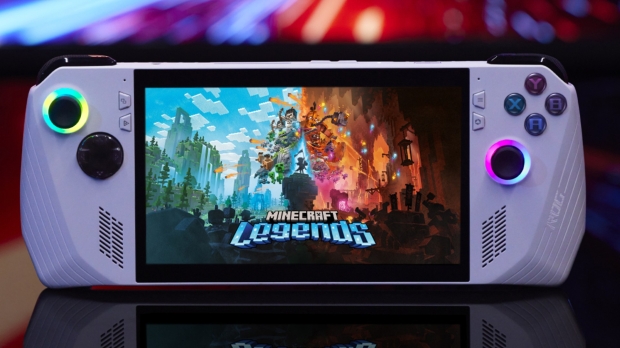 The processor is the Ryzen Z1 Extreme, with 8-cores and 16-threads and a maximum boost clock frequency of 5 GHz. The Geekbench results also confirm the existence of Radeon Graphics, but the exact model specs outside of the iGPU using 8GB of VRAM and featuring 6 Compute Units still need to be confirmed.
Still, this is more confirmation that ROG Ally's Z1 Extreme CPU is a customized version of the Ryzen 7 7840U CPU - with the benchmark results putting its performance in line with laptops sporting the processor and Radeon 780M integrated graphics. The overall score is on par with the GeForce GTX 1060 in OpenCL.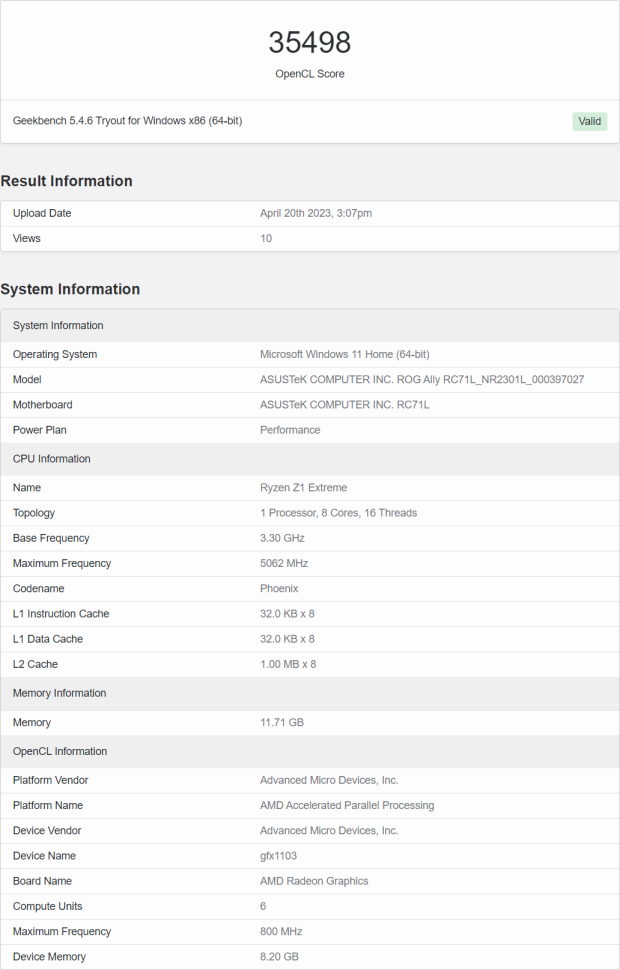 For a look at how the ROG Ally might perform when playing modern titles, check out this look at Radeon 780M RDNA 3 GPU performance from tech reviewer ETA PRIME. Playing games with medium and high settings at 1080p can deliver over 60fps performance in games like Forza Horizon 5, DOOM Eternal, and Call of Duty: Modern Warfare II.
If the price is right, ASUS's ROG Ally will present serious competition for Valve's Steam Deck. The Windows 11 gaming handheld also supports all major PC launchers, including Xbox Game Pass.
If the ROG Alloy were to ship with a limited subscription to Xbox Game Pass on PC, with access to download over a hundred games, it would be very enticing. ASUS's ROG Global Twitter account even teased playing the new Xbox Game Pass release Minecraft Legends on the ROG Ally, so there's a good chance a potential deal between ASUS and Microsoft is being worked out.