NVIDIA has released a new graphics driver that brings in support for a couple of games, and fixes a few bugs, including one that could drop performance levels in Counter-Strike 2 (which is currently in its 'limited test' phase before release this summer).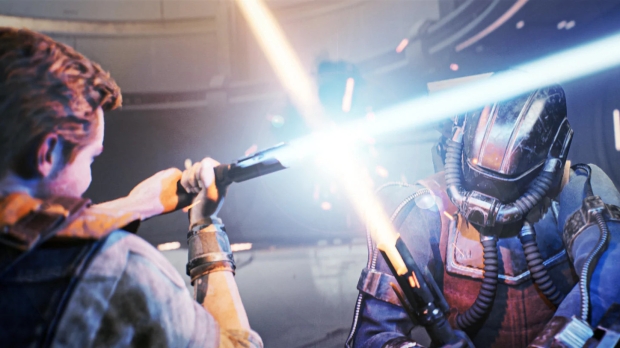 The freshly unleashed version 531.68 of NVIDIA's Game Ready driver is now available to download and is a recommended installation for those planning to play two big-name games due out later this month.
That would be Dead Island 2, which debuts on April 21, and Star Wars Jedi: Survivor, which arrives a week later on April 28.
As NVIDIA puts it, you should use this new driver for the optimal experience with either of those games, so prepare for some potential wonkiness if you don't update before grabbing them.
As well as that additional support, there is a clutch of bug fixes present, and as mentioned one of them is the cure for a rather unpleasant gremlin that has been affecting Counter-Strike 2 testers using NVIDIA Reflex.
This bug meant that if you were using Reflex, you might end up with reduced performance, and that's going to sting in a competitive shooter (where ironically you're using Reflex to gain an advantage, not lose your edge).
There's also a bug fix for Immortals Fenyx Rising, which was experiencing random crashes after a previous NVIDIA driver update (531.41), so players can now safely upgrade to the latest driver.
Naturally, every driver release comes with some known issues, and in this case these include some incidents of display flicker. Specifically, these flaws are with in-game foliage in Halo Wars 2, and when looking at the sky in Watch Dogs 2 (the latter pertains to the RTX 4090 specifically, for those lucky enough to run one of these flagship GPUs).
And the flickering fun doesn't end there, as NVIDIA notes that your monitor may flicker briefly when it wakes from sleep if DSR or DLDSR (supersampling) is enabled.
A broader issue is that turning HDR on and off in a game can spark off stability issues (crashes, perhaps) if you're using a resolution different to your monitor's native res.
In other NVIDIA news, we've just caught wind of what could be an incoming discount - a fairly chunky one, potentially - for the new RTX 4070. Yes, it might be a brand-new graphics card, but by all accounts, sales have got off to a rather wobbly start, and NVIDIA and its card-making partners may already be looking at options to make the pricing of the RTX 4070 look a bit more enticing.