Windows 11 is the latest version of Microsoft Windows, and as an extension of Windows 10, it brings several tricks and hidden features to the table for those looking to get the most out of the operating system.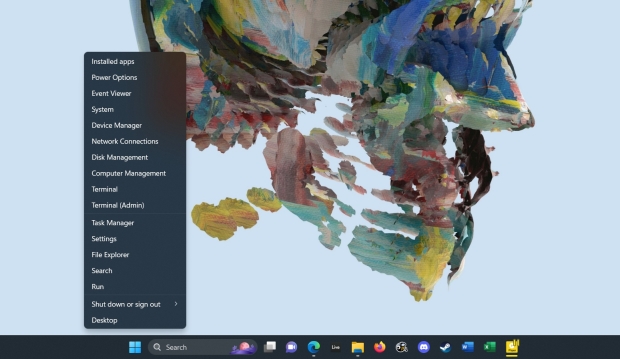 One of them that you might already be aware of is the hidden Start Menu you can access by right-clicking on the Windows 11 Start button. Doing so brings up a handy, excellent shortcut menu that gives you direct access to several Windows 11 features and system settings.
This hidden menu gives you one-click access to manage your app installations, system power settings, device manager, disk management, and more.
It has been designed to offer a simple and powerful way to get quick access to Windows 11 features. It even includes the ability to switch to a desktop view quickly or bring up the Admin version of Terminal - aka the DOS-style Command Prompt.
Recently we reported that Windows 11 is now in one out of five desktops, mirrored by the latest Steam Hardware Survey stats listing the OS as being installed on just over 22% of all PC gaming rigs running Steam.
As mentioned above, as this was a feature found in Windows 10, you might already be aware of the hidden Start Menu. If not, it's an excellent tool and will undoubtedly become a part of your daily Windows 11 use as it has with mine. It's more intuitive to use this to shut down your PC than clicking on the regular Start Menu and Power icon as the hidden menu floats above the start button, and you barely need to move the mouse.