The Intel Arc range of discrete GPUs released by Intel may have had a rocky launch. Still, recent driver updates have now positioned the Intel Arc A750 as an affordable entry-level option for high-performance 1080p gaming. And with only two players in the GPU space until now (NVIDIA and AMD), a third means more competition, especially when it's a company as large as Intel.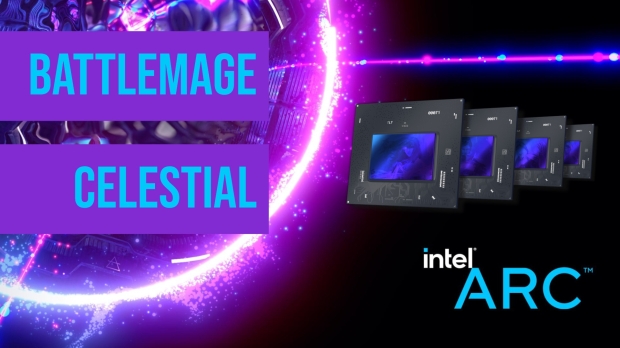 And speaking of large, a new report at the Taiwan-based publication Commerical Times (via Tom's Hardware) notes that Intel is placing large orders for silicon for next-generation Intel Arc graphics cards at TSMC. The follow-up to the current Alchemist range is dubbed Battlemage, and these GPUs will use the TSMC 4nm process, with the next-next-gen Celestial architecture GPUs set to use the cutting-edge TSMC 3nm process.
Though, the planned launch for these GPUs will arrive later than expected, with Battlemage set to arrive in the second half of 2024 and Celestial in the second half of 2026.
"Intel will launch the second-generation Battlemage graphics chip with the Xe2 architecture in the second half of 2024 and the third-generation Celestial graphics chip with the Xe3 architecture in the second half of 2026."
There has been some speculation that Intel might ditch its plans for a new discrete GPU generation for the Intel Arc series, something that came to the fore with the recent departure of Intel Arc Chief Architect Raja Koduri. This new report explicitly states that Intel is placing large production orders with TSMC for Battlemage and Celestial, so it seems Intel Arc isn't going anywhere.
And the planned 2024 debut for Battlemage gives the Intel Arc and graphics teams plenty of time to iron out issues with drivers and other hardware bottlenecks to ensure a smoother launch. On that front, I'll be posting my full review of the Intel Arc A750 soon, and it's safe to say that, for the most part, the card and driver support were both rock solid during my week of extensive testing and day-to-day use.