Google is shifting things about to cater more for its Bard AI rather than Google Assistant, according to a new report.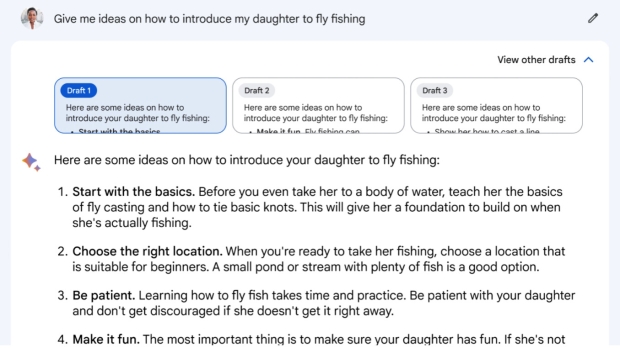 CNBC tells us that an internal Google reshuffle is detailed in a memo entitled 'Changes to Assistant and Bard teams' that details changes to 'heavily' prioritize the development of Bard at the expense of Assistant.
Direct personnel changes include the departure of Jianchang Mao, who was vice president of engineering at Google Assistant. Mao will be replaced by Peeyush Ranjan, who was vice president in Google's commerce organization, the CNBC report claims.
Furthermore, another vice president of engineering at Google Assistant, Amar Subramanya, will head up engineering for the Bard team. Trevor Strohman, who previously held the latter position, has become an 'area tech lead' for Bard, we're told.
The nuts and bolts of the details aside, it's telling that Google is seemingly willing to put more eggs in the Bard basket, favoring it heavily over Assistant. This just shows how seriously Google takes the AI arms race which has been in full swing since ChatGPT emerged on the scene.
ChatGPT is a direct threat to Google since Microsoft played its AI hand and ran with ChatGPT to power its new Bing chatbot. That chatbot has successfully bolstered traffic to the Bing search site, and Google is obviously going to be worried about that.
So concerned, in fact, that Google appeared to rush its AI rival, Bard, to launch when it wasn't ready, with some unfortunate consequences. Given this, to see Google doubling down on trying to hone Bard and repair any damage to its reputation is not surprising.
Meanwhile, Microsoft continues to forge ahead adding features to its Bing AI including, of late, support for drawing artwork, and the ability to turn a simple sketched design of a website into an actual full site.
With the next-gen ChatGPT expected to be something special - offering an experience 'indistinguishable' from chatting to a human - and set to arrive later this year, Google has every right to be losing some sleep here.