Windows 11 is pushed by Microsoft as a superior OS to Windows 10 for gamers, but not fans of Red Dead Redemption 2 - seeing as a bug in the latest patch has prevented the game from working for some users.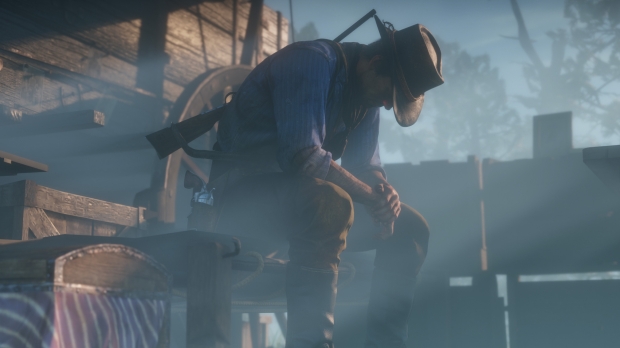 Specifically, this problem affects those running Windows 11 21H2, so in other words, folks who still need to upgrade to the most recent incarnation of Windows 11 (22H2, released late last year).
The latest patch KB5023774 is an optional update for March, which means it's still in testing, so could be bugged - and indeed clearly does have a gremlin in the works, as gamers trying to start Red Dead Redemption 2 are finding that it fails to get going at all.
What happens is that when clicking the 'Play' icon from the Rockstar Games Launcher, Red Dead Redemption 2 will show it's loading, but in some cases, the button will simply reset to read 'Play' again, and nothing happens. Frustrating indeed.
Microsoft and Rockstar Games are currently looking into the problem and presumably working on a fix.
However, Microsoft points out an obvious workaround, and that's to upgrade to Windows 11 22H2. There's no KB5023774 patch for those users, and therefore no issue with Red Dead Redemption 2.
Still, users who have steered clear of the 22H2 update for this long have probably done so for a reason, and may not want to embark on a major change for their PC just to get a game working.
Naturally, this is an optional patch, so not something Windows 11 21H1 users have to download. Not yet, anyway, but the worry is that this preview update becomes a full release in a couple of weeks, and at that point in April, it will be pushed to Windows 11 PCs - possibly without a cure for this game-breaking bug. That depends on how tricky the fix is, most likely, but hopefully Microsoft will have this one nailed and resolved before long.
Other incidents of recent Windows 11 updates breaking things include a rather thorny problem that's slowing down SSDs. In fact, that bug in the 'Moment 2' update is cutting the read speeds of some solid state drives in half, which is a seriously nasty performance hit to say the least. And on top of that, it's also causing the installation of the update to fail for some users.