According to a new report by Igor's Lab, the upcoming GeForce RTX 4070 and GeForce RTX 4060 GPUs from NVIDIA could see models launched with the traditional 8-pin power connectors. Until now, all GeForce RTX 40 Series graphics cards have used the new 12VHPWR connector - which has seen all cards ship with 8-pin adaptors.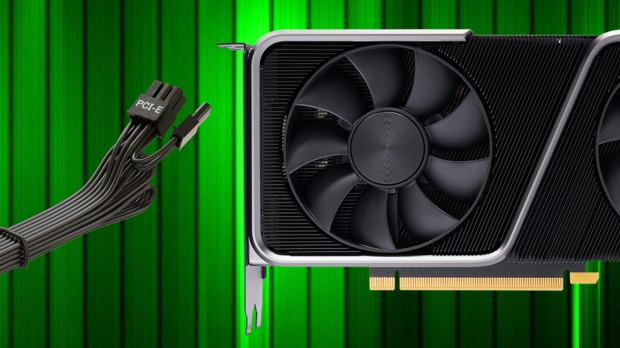 With the GeForce RTX 4070 and RTX 4060 representing more mainstream options for the Ada Lovelace generation, going the 8-pin route would simplify upgrading or swapping out GPUs in many PC builds.
The report indicates that when it comes to the GeForce RTX 4070, OC cards with a power rating of up to 225W will use the 12VHPWR connector or two 8-pin connectors, with the non-OC 200W models set to use a standard 8-pin connector. And with that, NVIDIA is expected still to adopt the 12VHPWR connector for Founders Edition models.
This aligns with earlier reports that NVIDIA is splitting the GeForce RTX 4070 launch into two categories - models with the higher power draw and OC focus and those priced at the MSRP. Which, as of writing, is still to be determined - with some reports indicating a price point of USD 699 and others as high as USD 749.
With the GeForce RTX 4060 Ti and RTX 4060 rumored to be super-efficient in the less than 200W stakes, these cards will be smaller and most likely all use 8-pin connectors across all models. Again, it makes a lot of sense because many will be eyeing the RTX 4060 Ti and RTX 4060 from an upgrade perspective, and the 8-pin connector would lead to a simple swap without worrying about space problems or adaptors.