Users of WhatsApp who also happen to own iPhones can now make use of a cool new feature that can pull text right out of a photo.
The new text feature can look at an image that someone received in a chat and then allow them to pull the text out for use elsewhere. However, the feature does require that the iPhone also be running iOS 16 or later - it requires an API that was made available by Apple as part of the September 2022 software update.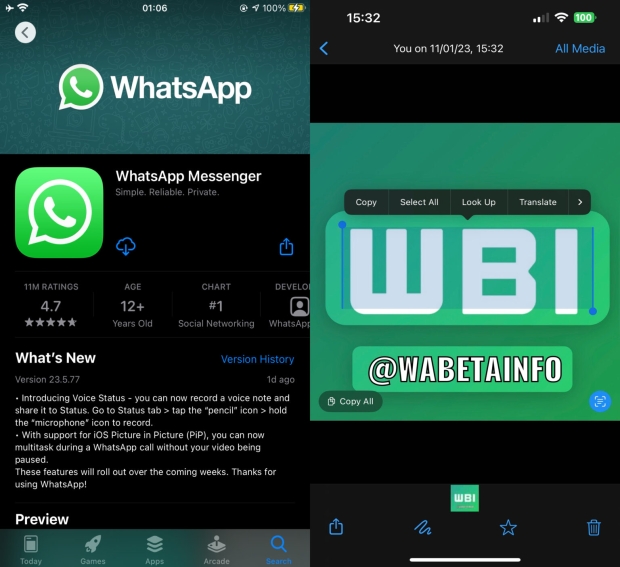 The new feature was spotted by WABetaInfo and isn't actually mentioned in the WhatsApp App Store release notes, which is a little strange. The outlet says that WhatsApp often releases new features like this slowly, so it's possible that there needs to be a server-side change made to your account if you aren't yet able to make use of this new feature.
That feature can be used for all kinds of things and works on all text in all images so long as they aren't view-once ones. Those don't have the same feature available to them for obvious privacy reasons.
If this is indeed a server-side change it isn't immediately clear whether you need the latest version of WhatsApp installed or not. But if you're a WhatsApp user it's always worth having the latest update installed, so we'd suggest updating regardless. This latest update adds support for voice-based status updates, while Apple's Picture-in-Picture feature is also supported during WhatsApp video calls for the first time.
WhatsApp is a popular instant messaging app for a variety of reasons, not least because it's available on all platforms - making it a great way for iPhone and Android owners to chat together without resorting to SMS.