Sony Ericsson's iPhone killer
Xperia X1 public.
Published Mon, Mar 3 2008 8:00 AM CST
|
Updated Tue, Nov 3 2020 12:38 PM CST
Tabbed as a premium "energized communication" experience for a mobile life, the
new X1
from Sony Ericsson promises to be everything that the iPhone is and much more.
Of course it is based on newer technology than the iPhone and comes from one of the world's leading multimedia mobile phone makers, so it is bound to be a hit.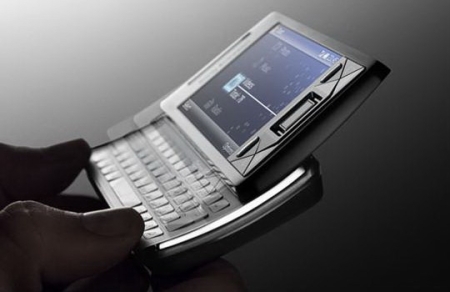 What is interesting to note is that the product itself is designed and manufactured by HTC (High Tech Computer Corporation), who are responsible for products like the "Touch Cruise" and the "HTC Shift".
The X1 is a combination of design and manufacturing from the HTC giant and the marketing prowess from Sony Ericsson adding their finishing touches and leading service on the Windows Mobile media device.
From a touch-sensitive screen, to shortcut icons, and a nifty sliding "curved Qwerty keyboard", the focus of the product is to redefine the premium mobile market and combine your internet, music, pictures and video into an all-in-one multifunctional PDA/Multimedia mobile device.