Rocksteady has delayed its new Suicide Squad: Kill the Justice League live game once again, sources tell Bloomberg's Jason Schreier.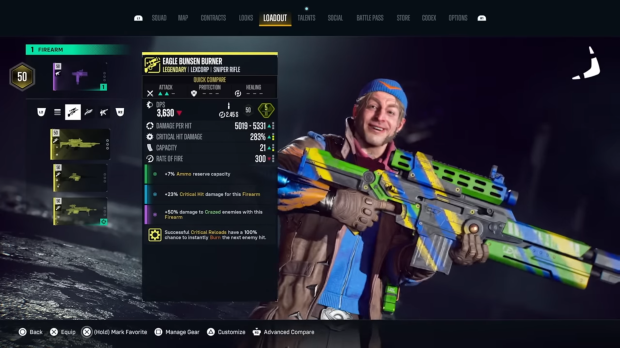 Following a long multi-year development timeline, the release date for the new Suicide Squad game has been pushed back once again. Originally set to launch in May, the live service title is now expected to launch later this year.
The delay comes shortly after a controversial gameplay trailer shown at Sony's recent State of Play event. Fans have picked apart the footage, comparing the game to Square Enix's failed Avengers live service title. Cursory investigation shows that Suicide Squad retains all the familiar trappings of live service titles: Huge inventory management systems with in-depth stats, skill upgrade trees, collectibles and crafting, and in-game purchases.
The co-op shooter-looter faced even more scrutiny with the announcement of Suicide Squad being an online-only experience even in singleplayer. What's more is that the game will force players in a party of four regardless if they play solo or not, with bots taking the place of the remaining free spots in the absence of other players.
Sources tell Bloomberg this delay will not lead to a dramatic shift in gameplay mechanics or features. The third-person online-driven co-op multiplayer focus is here to stay.
Instead, the delay will give Rocksteady more time to polish gameplay, iron out problematic systems, and to squash game-breaking bugs to ensure the experience is as close to being finished as possible.
WB Games is having a stellar year despite the delay. Hogwarts Legacy is the publisher's best debut of all time, with 12 million copies sold in the first two weeks and $850 million earned from game sales.
WB Games is set to deliver even more multi-million sales with the release of Mortal Kombat 12 sometime this year.