AI's influence continues to grow as Discord, the leading gaming chat app, embraces artificial intelligence to boost its operations.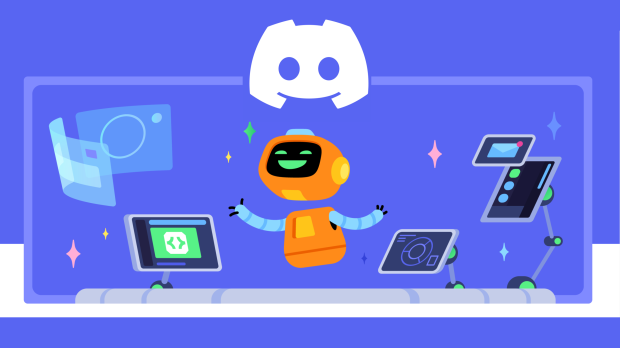 Discord today announced plans to integrate OpenAI into multiple parts of the popular app. There's three main areas that will be affected by AI: the Clyde chatbot, AutoMod functionality, and new conversation summaries.
The most impactful addition could be Clyde's new AI upgrade. Following the popularity of ChatGPT and the Bing AI assistant, Discord's Clyde will be the AI nexus that oversees various functions of the chat app. Users will be able to chat directly to Clyde, ask the robot questions, and share GIFs and memes and the like.
"Next week, Clyde is coming to (artificially intelligent) life, natively within Discord, using OpenAI technology. Clyde can now answer questions and have extended conversations with you and your friends. Just by typing @Clyde in a server, you can chat with Clyde in any channel. You can even have Clyde start a thread for a group of your friends to hang out. Clyde can recommend playlists, and access GIFs and emojis like any Discord user."
Discord is also using AI to streamline channel moderation. The AutoMod feature will soon get an AI upgrade as well:
"Moderators can leverage Automod AI, which will use OpenAI technology to find and alert the moderator whenever server rules may have been broken, keeping in "mind" the context of a conversation."
The last area is potentially worrisome among users. Discord wants to use AI to make "conversation summaries" to effectively let users pin a series of messages together in a collection. While it sounds convenient on the surface, users worry about the privacy implications of the new feature.
"Instead of feeling out of the loop after taking some time away IRL, AI-generated Conversation Summaries can bundle streams of messages into topics so you can quickly catch up or join in on what matters most to you. This feature can be enabled in Server Settings and we'll be experimenting with Conversation Summaries in a limited number of servers starting next week."
Discord plans to integrate these new AI features in an update coming next week.