Hitman developer IO Interactive is now making their dream game...and it has nothing to do with assassins or secret agents.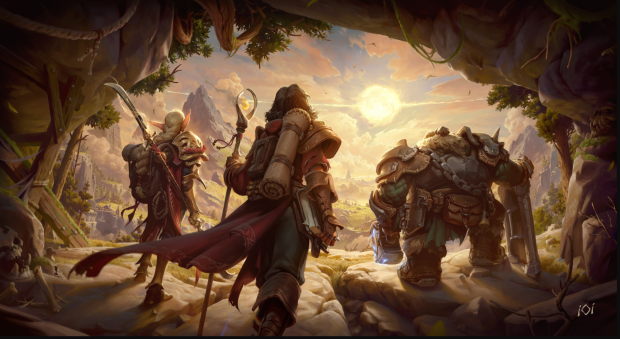 IO Interactive has officially confirmed the existence of Project Dragon, a fantasy game that the studio was rumored to be working on for Microsoft. While the game hasn't been formally announced, the Hitman dev did reveal that Project Fantasy (working title) is in active development and recruitment phases. IO was surprisingly candid about their vision for the game.
Project Fantasy is set in a new all-original IP and is described as a kind of dream come true for the studio. The game will hearken back to the old days of tabletop RPGs and focus on the traditional motifs of the genre: Monsters, magic, and adventurers of derring-do and bravery.
The studio has shared some interesting in-depth interviews with IO Interactive developers who talk about what Project Fantasy means to them. Huge side-note: junior gameplay programmer Marc Nilsson grew up playing Diablo 1 on the original PlayStation. That's a really good sign if you ask me.
Check below for a quote from IO's announcement alongside the additional interviews from the team:
We are embarking on a new adventure! One that expands our creativity, our capabilities, and in some sense our identity. We are building a new world, a new IP - an online fantasy RPG. A world and a game built from the core to entertain players and expand for many years to come.

It feels familiar, yet at the same time IOI is going on a journey unlike any we have been on before.

For many, this journey is also a deeply personal one that began long before we started making games for a living - and it started with the fantasy genre. From the "Fighting Fantasy" books compelling you to choose your path, alone, against wizards, lizards, and thief kings.

To the togetherness, camaraderie, agony, and delight found around the tabletop. For some it meant taking the role of a game master: Part storyteller, part AI opponent, part guide, part villain. For everyone around that table it meant creativity, imagination, building a world together, and a shared goal in creating a great game experience.