The European Commission has extended its deadline to make an decision on the Microsoft-Activision merger.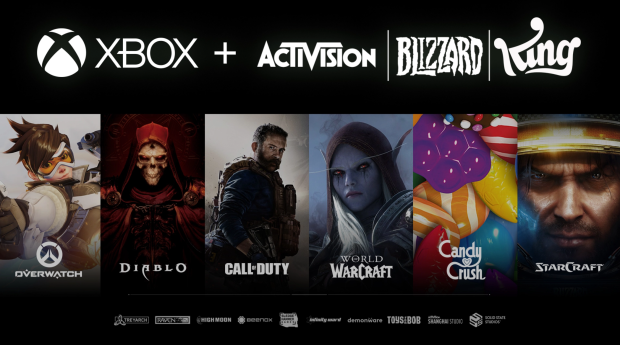 European regulators have given an update on merger procedure timelines for the Microsoft-Activision case. The EC today announced that it has slightly delayed the deadline for its final decision on the games acquisition by 10 days, and regulators now have set a provisional decision deadline of April 25, 2023.
The EC's Activision-Blizzard merger register was recently updated with a notification that reads "deadline extended by 10 working days under article 10(3)2 on 01.03.2023."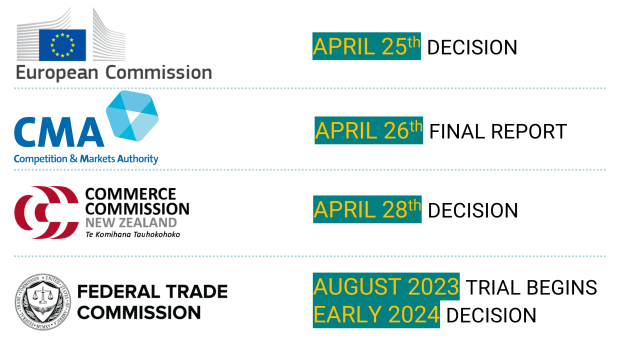 Three antitrust regulators will deliver their decisions in April including:
European Commission (EC) in European Union - April 25
Competition and Markets Authority (CMA) in the UK - April 26
Commerce Commission (CC) in New Zealand - April 28
The European Commission has not provided any updated documents or filings outside of this small delay. Unlike the United Kingdom's Competition for Markets Authority, which has published many informative and illuminating documents on the merger, the European Commission has kept most of its proceedings behind closed doors.
The EC had privately issued Microsoft what is called a Statement of Objections, which is a document that formally recognizes and lists the regulator's issues with the Microsoft-Activision merger. This filing has not been made public, however the European Commission had published its announcement of a Phase 2 investigation into the merger.
Microsoft, Sony, and a number of third-party video games companies recently met with European Regulators in Brussels for a private hearing regarding the merger.
The delay comes shortly after European Commission Vice President Margarethe Vestager cautioned worldwide regulators to take their time with this particular merger case.
"In Europe, we are the ones with the highest bar, the heaviest weight of legal obligations. We need to produce a reasoned decision that will eventually go public. But we'll also have to stand up to very tight scrutiny in court. The UK system is different, the US system is different again, so even when we look at the same transaction, with different markets and different legal provisions, sometimes we'll get to different results."