A group of scientists has used the bodies of dead birds to create a new type of drone that may be used for the surveillance of humans or animals.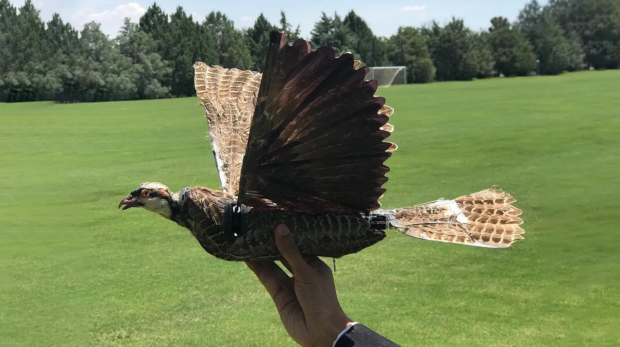 The new technology was revealed at the American Institute of Aeronautics and Astronautics SciTech 2023 Forum, and the presentation showcased taxidermy drones called "ornithopters". These drones feature a set of flapping wings, mechanical propellers and are intended to replicate the flight of a real-life bird. The researchers note that they first intended to use synthetic material on the drones but later decided to instead opt for deceased birds to make the drones look more realistic.
According to the study, the engineers implemented 3D flapping and aerodynamic simulators to test how the drones would fly in the wind. The researchers found that replicating the flight of a bird with a drone was quite difficult, as they didn't really appear as natural fliers. However, from the testing, the engineers were able to identify aspects of the drone they could improve to make it fly more realistic. Researchers changed the design to make the drone quieter, fly longer and have the ability to be more flexible during flight.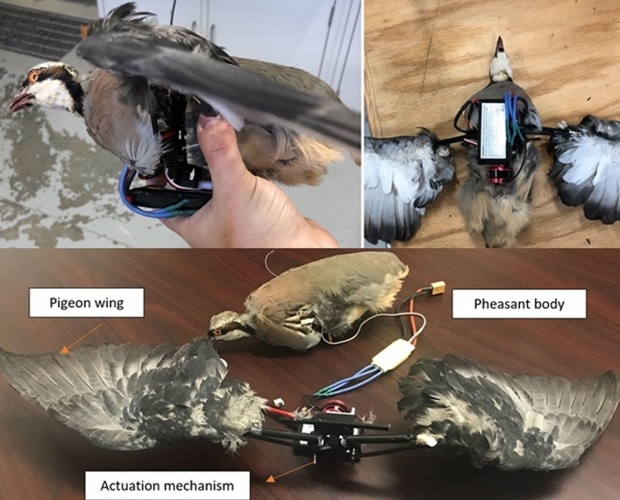 The team behind the study found there is great benefit in looking into taxidermy and drone flight at the same time, as it will unlock more knowledge into potential drone designs that can lead to more natural ways of flying. Notably, the team stated that a final improvement would be adding legs to the taxidermy drone so it can perch up and monitor its surroundings without using lots of battery.
As you can already probably imagine, taxidermy drones could be used for multiple different objectives. One example would be to monitor wildlife without disturbing the targets. Taxidermy drones could be flown to locations that are difficult to access by humans and observe the targets within that location without disturbing them. With the camouflage of appearing like a bird also comes the downside of being a bird, which is the potential to be prey. However, I don't imagine any animal would enjoy the taste of a taxidermy drone.
With the potential to monitor wildlife, there is also the potential to monitor humans. Taxidermy drones could easily be adopted by the military to carry out intelligence operations, monitor areas of interest, track individuals, and more.
In other news, an artificial intelligence chatbot has written a haunting poem about how artificial intelligence can take over the world. For more information on that story, check out the below link.