Recently we looked at Sabrent's latest USB Docking Station, which features dual M.2 PCIe/NVMe and SATA 2.5/3.5 Inch support and a funky futuristic look. In the world of docking stations, it was pretty straightforward, following the standard toaster-style design of dropping in a drive vertically, copying data, and popping it out when you're done like some data-filled pop tart.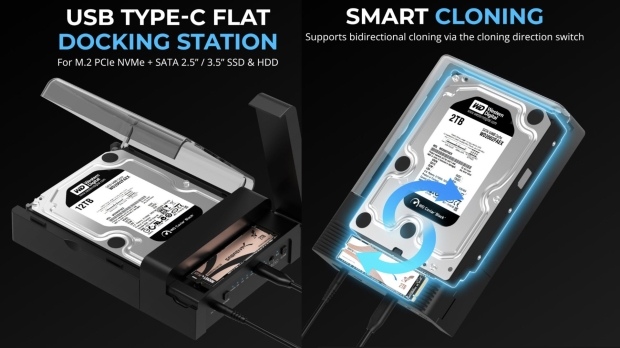 The new USB Type-C Flat Docking Station (DS-UFNC) is similar in terms of functionality; it supports the tool-free installation of M.2 PCIe NVMe SSDs and 2.5"/3.5" SATA SSD/HDDs. It features a dual-drive mode and the ability to clone drives offline with LED indicators letting you know that data stuff is happening. Plus, the M.2 PCIe NVMe slot features an integrated heatsink to ensure that all that data is kept nice and cool. And transfer speeds can reach up to 10Gbps (USB 3.2 Gen 2) with a backward-compatible USB interface and support for both Windows and macOS.
Okay, so with all of the spec stuff out of the way, where Sabrent's new USB Type-C Flat Docking Station sets itself apart from others is the look that we can only guess was inspired by Sony's classic Walkman range of portable audio cassette players from the 1980s and 1990s. The press release has a header titled "Dock and Walk," so the answer is probably yes.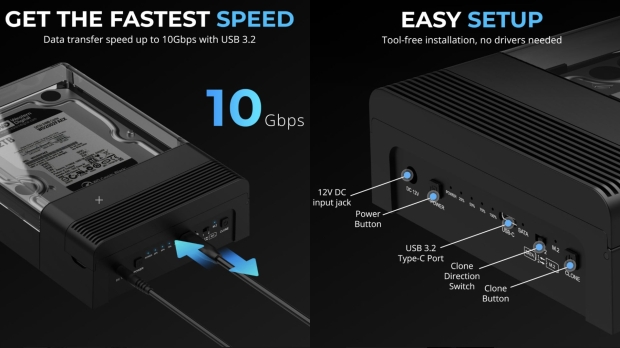 And to be honest, I think it looks cool - so much so that I'm going to swap out my perfectly fine docking station for this new Sabrent model. Yeah, who would have thought that my first reaction when seeing a picture of this was - "Oh awesome, I want one."
This Walkman-inspired USB Type-C Flat Docking Station will be available soon via Amazon and Sabrent.com.