AMD has broken the 30% threshold for CPU market share, with a new report from Mercury Research highlighting that AMD now has 31.3% of the x86 processor market - up from 28.5% in the previous year. Naturally, Intel still has the lion's share with 68.7%. Still, the company recently reported historic losses due to the drop in PC shipments that highlighted its waning dominance in the PC server space.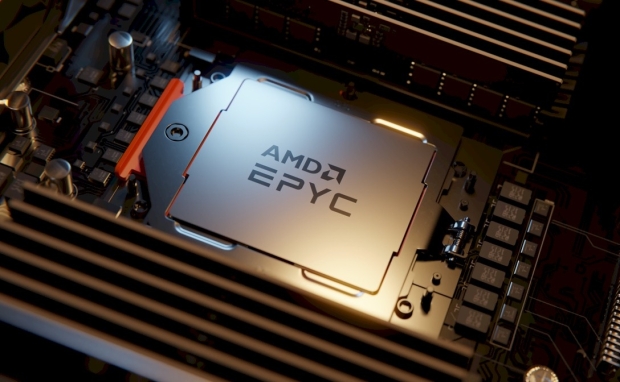 It's here where we see some of the most impressive strides made by AMD, where its server CPU market share increased from 4.2% at the close of 2018 to 17.6% at the end of 2022. Desktop CPUs, aka the Ryzen range found in PCs, hit 18.6% market share at the close of 2022, a slow-but-steady increase for AMD - though on that front, it's down from 2020's peak of 20.1%.
Although the bump in market share is great news for AMD, the report also highlights the current state of the PC business, with Mercury Research stating that Intel and AMD have experienced the most significant year-over-year (around 34%) and quarter-over-quarter (around 19%) decline in 30 years of tracking.
"For the year, 2022 unit shipments were 374 million (excluding ARM processors) and revenues were $65 billion, down 21 and 19%, respectively," Mercury Research told PCMag. "While this appears very gloomy, note that overall processor market revenue was still higher in 2022 than any year ever with the exception of 2020 and 2021."
This is interesting to note as those pandemic years proved to be an unprecedented boom for PC and tech sales, so overall sales are still relatively healthy. Recent financial earnings call reports from AMD and Intel point to a rebound in sales expected in the second half of this year. And with intense competition in the desktop and server CPUs space from both companies, it'll be interesting to see how these figures change over the next couple of years.