Sony has not adjusted its PSVR 2 production forecast and delivers an official statement refuting recent claims.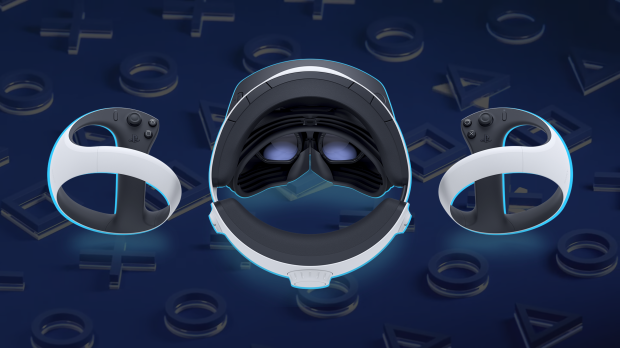 With games industry earnings falling and consumers spending less on games and content, now is not a great time to launch a high-priced gaming peripheral set in a relatively niche market. That's exactly what Sony will do next month with its $549 PlayStation VR 2 headset, which also requires a PlayStation 5 console in order to play.
Sources recently told Bloomberg that Sony is reducing its outlook for PSVR 2 shipments over the next year. Bloomberg reports that Sony has adjusted its internal PSVR 2 shipment target and now expects to ship 1.5 million PSVR 2 headsets from now until April 2024. The original target may have been closer to the 2 million PSVR 2 headsets that Sony plans to produce.
Now Sony has stepped in to clarify what's happening.
In a statement provided to GamesIndustry.biz, Sony management says that it has "not cut PlayStation VR2 production numbers." The entertainment company says that it is "seeing enthusiasm from PlayStation fans for the upcoming launch, which includes more than 30 titles such as Gran Turismo 7, Horizon Call of the Mountain, and Resident Evil Village."
Read Also: Sony spending a 'considerable amount of money' on PSVR 2 games
Sony's statement is an interesting one that needs to be examined more closely.
Bloomberg's report primarily mentions shipments, not production. Sony reportedly plans to produce, or make, 2 million PSVR 2 headsets by March 2023 (this bit of info is also from a Bloomberg report).
Notice that Sony's statement does not discuss shipments of the PSVR 2 headset. Sony directly refers to production numbers. Therefore, Sony's comments appear to be addressing the issue but aren't really answering much in the process.
The general scope of the Bloomberg article is one of acknowledged doom. Sony has reportedly adjusted its shipment target due to market conditions, which implies that not a lot of consumers are willing to take the plunge and buy the $549 headset. This very well could be the case, but we'll never know exactly how Sony feels about the headset in terms of consumer sales projections.