Gainward's Golden Sample 9600GT spotted
With dual-heatpipe cooler.
Published Thu, Feb 21 2008 5:17 PM CST
|
Updated Tue, Nov 3 2020 12:38 PM CST
Gainward are quick to jump on the 9600GT bandwagon today with the launch of two 9600GT cards; a reference based plain jane version, and more interestingly a "Golden Sample OC" edition.
The reference model promises to come in at 157, but for just 20 more you can go for the superior Golden Sample variant with higher than stock clockspeeds of 700MHz on the GPU and 2000 MHz on the GDDR3 memory. The shader clock also takes a bump up to 1750 MHz on this card as well; this all thanks to the beefy dual-heatpipe cooler used for the job.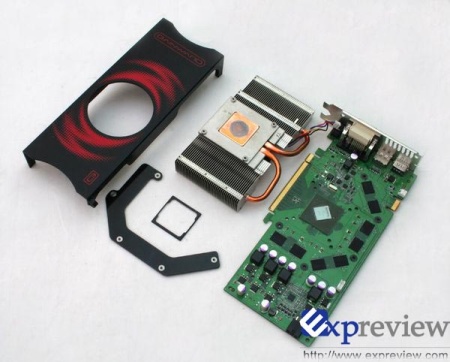 Expreview have
taken several pictures
of the Golden Sample card here; also dismantling the cooler from the card so you can clearly see how well it's made.