As the rumors indicated yesterday, Apple revealed its new line of M2 chips inside of next-generation 14-inch and 16-inch MacBook Pros.
The company conducted a presentation where it introduced a new Mac Mini and MacBook Pro that feature Apple's updated line of M2 chips. According to the announcement, the latest MacBook Pro was displayed running on the M2 Pro and M2 Max SOCs (system on a chip). More specifically, the new M2 Pro is built on a 5nm process, sports 40 billion transistors, and features 10/12 cores along with 32 GB of unified memory. The M2 Max is where Apple has slapped all of the bells and whistles, with the company throwing in 12 Cores and 96 GB of unified memory.
So, where is the biggest difference? The GPU configurations. Notably, the M2 Pro features 19 GPU cores with a larger L2 cache that comes with a 30% performance increase when compared to the M1 Pro. The M2 Max steps things up again with a whopping 38 GPU cores, a large cache, and the same performance increase of 30% compared to the M1 Max. Here's where things get a little dicey.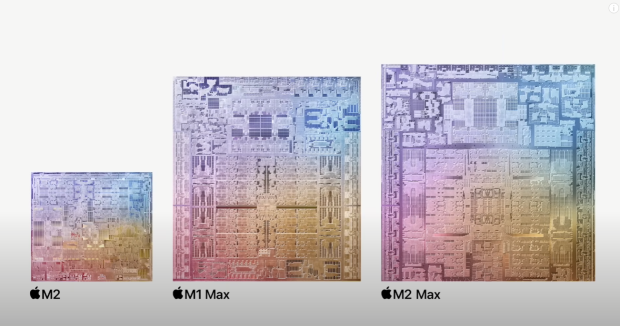 Unsurprisingly Apple chose to display benchmark charts that make its products look like they are leagues ahead of the competition. However, if you remember the release dates of the products Apple's new chips are compared to, the benchmark charts don't seem as impressive as they seem. Apple compared the M2 Max against the M1 Max (rightly so), and an Intel Core i9 CPU that's running in the MacBook Pro from 2019. This means Apple compared a 2023 chip against an 8-core Intel chip and system that was released 4 years ago.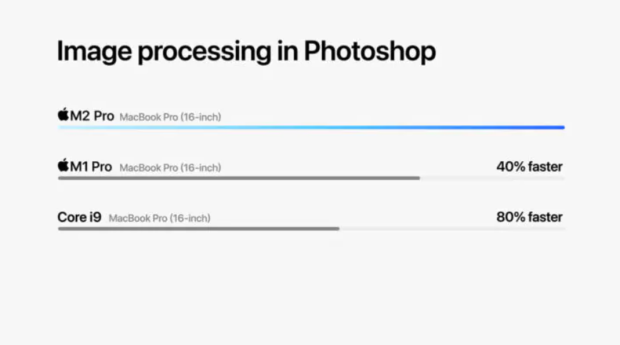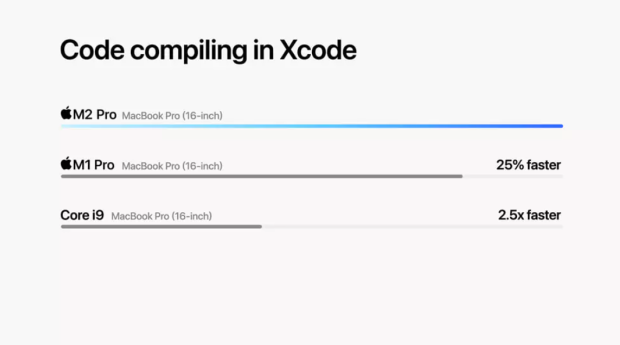 For perspective, Intel's 8th and 9th Core CPUs were released in 2018 and 2019, which Apple then purchased to power its MacBook Pros from the same years. Intel plans on releasing its 13th Gen CPUs sometime next month and already offers 12th Gen CPUs. Apple did the same kind of thing with its GPU benchmarks, with the company comparing its M2 Max to two GPUs that didn't even have the required graphics memory capacity to run the required task (RTX 6000 and a GeForce-RTX 3080 Ti laptop GPUs).