Rumors are swirling that Apple is about to unveil the very first of its 2023 products, starting with new 14-inch and 16-inch MacBooks.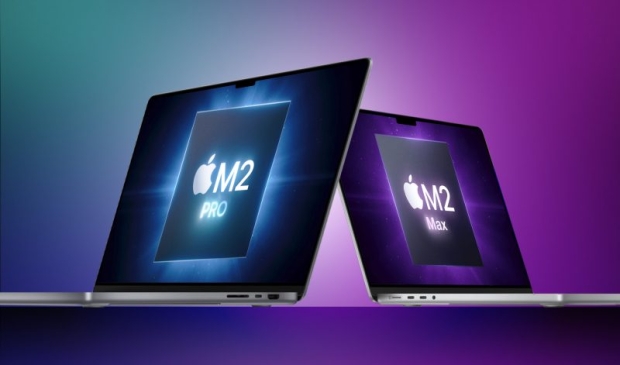 Several publications, including Bloomberg, 9to5Mac, MacRumors, and Front Page Tech, have all published reports that claim Apple is scheduled to make a big product announcement tomorrow. Some of the publications aren't specific about what this announcement will entail, but Bloomberg's Mark Gurman claims that 14 and 16-inch MacBook Pros are likely the product slated to be unveiled. Notably, these next-generation MacBook Pros are said to include Apple's new M2 chips.
So, what are the differences between the coming next-gen MacBooks and the latest released models? Not much. According to Gurman, Apple's new MacBook Pros will feature the same design as the company's M1 MacBooks but instead include the M2 Pro and M2 Max Chips. In particular, the M2 Max chip sport up to 12 CPU cores and 38 GPU cores, driving up total performance for those hungry performance users.
Furthermore, Twitter user Wade Penner posted to his Twitter account an image that showed an unreleased MacBook Pro model A2779 in a Canadian wireless database supporting the new Wi-Fi 6GHz band. While nothing is confirmed officially, if these images are authentic, it would mean these new MacBooks are compatible with Wi-Fi 6, which would give users that have a supporting router faster internet speeds, lower latency, and much less congestion over a network.
9to5Mac reports that they wouldn't be surprised if Apple quietly announces the new MacBook Pros via a press release, considering the upgrades are only minor and the company made several iPad announcements through press releases last year. Additionally, the publication reports that it's likely that an announcement has already been made, which is currently under embargo until next Monday, according to Gruman.
In other Apple news, the company is also rumored to implement its own in-house wireless chips in iPhones by 2025, cutting Broadcom and Qualcomm out of the picture. These chipsets cover cellular, Bluetooth, and Wi-Fi connectivity and are expected to release sometime in late 2024 or early 2025. If you are interested in reading more about those rumors, check out the below link.