Thermaltake DuOrb Debut on Youtube
Most impressive yet...
Published Jan 14, 2008 2:16 AM CST
|
Updated Wed, Jul 27 2022 3:46 AM CDT
1 minute & 4 seconds read time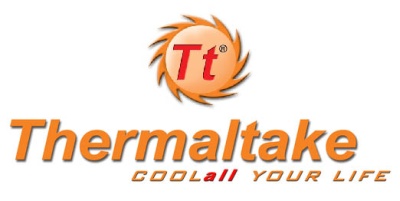 Thermaltake is constantly innovating to get its message across to its gamer fan base. One of the steps it has taken recently is to introduce videos onto the Youtube platform so that the ever demanding gaming audience can get glimpses of the latest technology before it hits the shelves, or even before the products are reviewed. This unique and forward thinking strategy is making the already steep competition between the big chassis and cooler manufacturers a one horse race.
Undoubtedly Thermaltake is almost the only brand name "in the game" with stalwarts like Zalman and Cooler Master having to re-invent themselves just to keep up. It used to be that Zalman would not budge from its predefined strategy, since its name is already synonymous with solid, reliable, quiet systems. Cooler Master on the other hand are more aligned with mainstream offerings, catering for businesses, System integrators and such like, with only a few of their products geared for gaming. Thermaltake is the only company that has consistently targeted the mainstream and high-end gamer, they consistently focus on lots of flash and plenty of features that keep the gamers coming back for more.
This latest move to Youtube sees the DuOrb CPU cooler: Thermaltake's most innovative and stylish cooler yet, with lots of LED's and flash; debuting in its entire attractive splendor. As a side note, the music is reminiscent of Africa, and might have something to do with the film clip director having spent some time in Africa. But that's just a guess, the main point is check out the link and judge for yourself.