Roller Champions isn't getting cancelled, Ubisoft confirms
Roller Champions is not getting cancelled after only 3 months on the market, Ubisoft says it will support the game with content.
Published Jul 25, 2022 2:33 PM CDT
|
Updated Tue, Aug 16 2022 7:38 PM CDT
1 minute & 53 seconds read time
Ubisoft has officially confirmed that Roller Champions isn't getting cancelled (at least for now).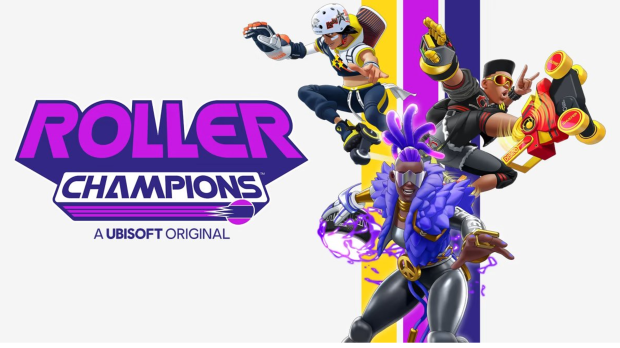 Recent reports said that Ubisoft might cancel its new free-to-play Roller Champions game despite the game not even being half a year old. Roller Champions released in May 2022, and hasn't even been on the market for a full business quarter. That's hardly enough time to measure the game's full potential or success.
These reports prompted the Roller Champions dev to issue a statement debunking the rumors. "Let's clear it out of the way first. Roller Champions isn't getting cancelled, and Ubisoft fully supports it," the studio said on Twitter.
In fact, Ubisoft management recently commented on Roller Champions' breakout success in a Q1 earnings call:
"On both retention and revenues KPIs, Roller Champions is tracking ahead of Hyper Scape and we have an extended post-launch roadmap to come," Ubisoft CFO Frederick Duguet said in the call.
It's true that Ubisoft cancelled four new games, including the F2P Ghost Recon Frontline, and is prioritizing specific titles over others, but Roller Champions is already out and it's too soon to cancel it. That's not to say Ubisoft might not cancel it eventually, but it's not happening soon.
Check below for the full statement from the devs:
Let's clear it out of the way first. Roller Champions isn't getting cancelled, and Ubisoft fully supports it. What the Roller Champions dev team is doing is making sure we focus on what our players have told us needs improvement, and that supersedes all other priorities.

What does that mean?

It means we're extending Disco Fever's length. We are doing this for two main reasons:

We will push out a patch that includes cross-invites so that we can deliver o the game' promise as being a resolutely social experience. We will announce when this patch comes out as soon as it is validated and good to god.

We will take enough time to solve the issues our players have voice as irritants before we release our new season. The Cross-Invite patch will include fixes, but we will be working on more improvements aft its release before we launch the next season.

As far as content is concerned, we can tell you that we've got exciting stuff planned for the next seasons. We strongly believe however, that before we release new content, we've got to do right by our players, hence why we are taking the time needed before we do.

You can rest assured we'll keep you updated as we roll forward.
Related Tags