World of Warcraft Classic Wrath of the Lich King beta testing now live
Blizzard opens up The Wrath of the Lich King beta tests for World of Warcraft Classic in a bid to help boost MMORPG numbers.
Published Jun 23, 2022 2:31 PM CDT
|
Updated Mon, Jul 18 2022 7:23 PM CDT
1 minute & 47 seconds read time
Blizzard continues its support for World of Warcraft Classic, this time with Wrath of the Lich King's expansion release from way back in 2008.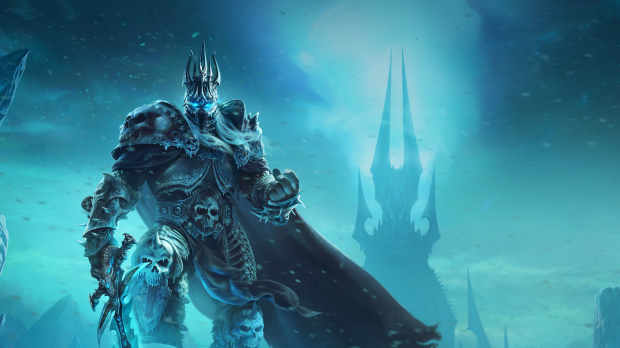 WoW Classic has helped revitalize the flagging MMORPG and provide a separate monetization platform for Blizzard. Right now Blizzard needs all the help it can get; the publisher's MAUs have dropped significantly to 22 million monthly active users in Q1'22, the lowest point in the last six years. New WoW Classic content like the Wrath of the Lich King should help boost these numbers.
To kick things off, Blizzard has opened up beta invites for the Wrath of the Lich King over Battle.net: "The Wrath of the Lich King Classic beta test has begun! Over the course of the test, we'll be inviting opt-in beta testers, community veterans, press, fansites, and friends and family to check out the upcoming classic expansion and give us feedback," Blizzard said on the announcement post.
Be sure to sign up for the beta here.
GETTING STARTED

If you've been selected to participate in the beta test, your Battle.net account will already be flagged for access.

Make sure your graphics drivers are up to date.

Run the Battle.net desktop app-it may need to update itself if you haven't run it recently. If you don't have the app installed, get started here.

Once Battle.net is installed and updated, select World of Warcraft from the list of games.

In the Game Version drop-down menu above the Play button, choose the Wrath of the Lich King Classic Beta (listed under In Development) option, then click Install.

Allow installation to complete, click Play and select any of the available Test Servers.

Create a new test character or copy over a character from your live Burning Crusade Classic account using the Copy Character button.

Enter the game and test the content.

If you have issues installing and operating the Wrath of the Lich King beta, please check our Common Technical Issues and Solutions to begin troubleshooting.
Related Tags