Intel 14th Gen Core 'Meteor Lake': 15-21% IPC boost over Raptor Lake
Intel's new 14th Gen Core 'Meteor Lake' CPUs rumored to have 15-21% more IPC performance over 13th Gen Core 'Raptor Lake' CPUs.

Published Sun, Jun 5 2022 6:10 AM CDT
We are being teased with 15-21% increases in IPC performance with the new Redwood Cove architecture over the Raptor Cove architecture, but with MLID apologizing for the huge range (15-21%) but I think that's fine. 15% IPC is better than 5-10% but more than that will be welcomed.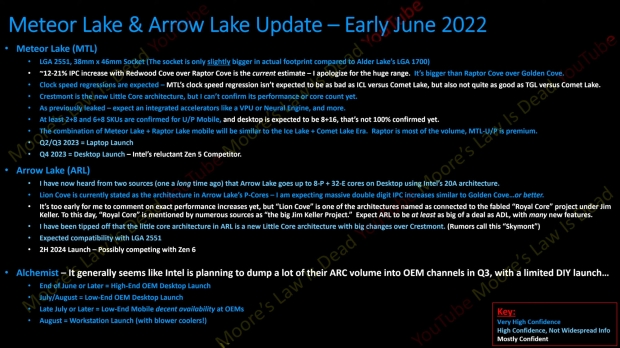 Meteor Lake CPUs will have lower clock speeds, but you'll have more performance for the same clocks with the new CPUs over Alder Lake, hence the 15-21% boost in IPC performance. MLID adds that "Crestmont is the new Little Core architecture, but I can't confirm its performance or core count yet" and to also "expect integrated accelerators like a VPU or Neural Engine, and more".
As for core counts, MLID teases that we'll get "at least 2+8 and 6+8 SKUs are confirmed for U/P mobile" while the "desktop is expected to be 8+16 but that's not 100% confirmed yet".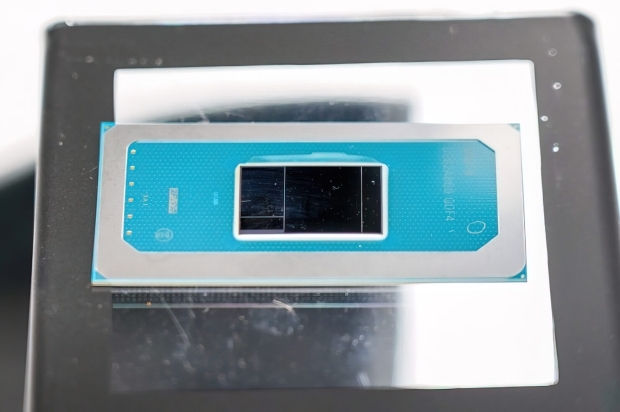 Intel's upcoming 14th Gen Core "Meteor Lake" CPUs will be using a brand new tile architecture design, with the company making the new CPUs on their "Intel 4" process node. We can expect a 20% performance improvement in performance-per-watt through EUV technology.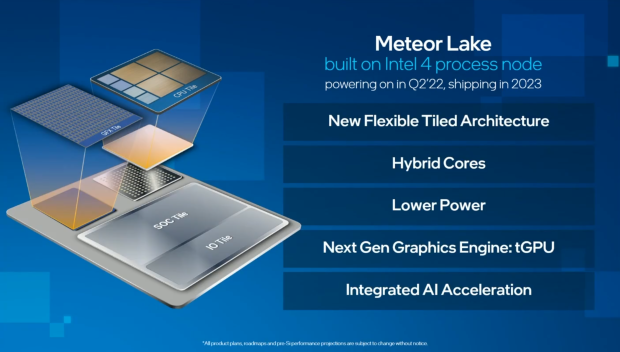 There are 3 main tiles on Intel's next-gen Meteor Lake CPUs: the I/O Tile, the SoC Tile, and the Compute Tile. Intel's Compute Tile on the 14th Gen Core CPUs will pack both the CPU + GPU Tile, with the CPU Tile using the new hybrid core design -- pushing higher performance at lower power numbers, while the GPU Tile is truly something else -- exciting times.
Related Tags