Samsung's new LPDDR5X official: ready for Qualcomm Snapdragon Mobile
Samsung unveils its new LPDDR5X RAM on its 14nm node, ready for 7.5Gbps and will be used on Qualcomm Snapdragon Mobile platforms.

Published Sun, Mar 6 2022 6:07 AM CST
|
Updated Thu, Mar 31 2022 10:39 PM CDT
Samsung has officially validated its LPDDR5X memory for Qualcomm Snapdragon Mobile Platforms, where the new high-performance, low-power memory will be used in mobile devices, automotive chips, data centers, and more.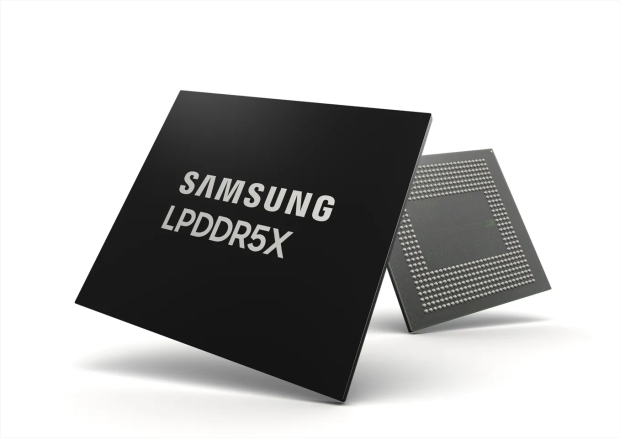 The new Samsung LPDDR5X DRAM is prepped for super-high-res video (4K 120FPS, 8K 60FPS, and more) as well as AI features in next-gen devices around the corner. Samsung's new LPDDR5X memory is made on their in-house 14nm process node.
Samsung is clocking its new LPDDR5X at up to 7.5Gbps, which is a 20% bump over the LPDDR5 (non-X) which has up to 6.4Gbps of bandwidth. This additional 20% performance will allow new high-performance devices that are a decent leap in performance over the current flagship mobile devices.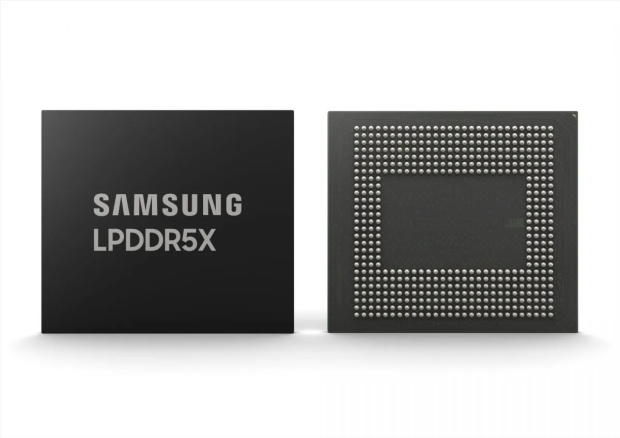 Jinman Han, Corporate Executive Vice President and Head of Memory Global Sales & Marketing at Samsung Electronics explains: "The successful validation of our LPDDR5X solution for Qualcomm Technologies' Snapdragon mobile platforms is a testament to our leadership in DRAM technology. We expect applications for this high-performance, low-power memory to extend beyond smartphones into the data center, PC and automotive, enabling more devices and systems to run with greater efficiency".
Related Tags