AMD releases ATI Catalyst 7.10 drivers
*BIG* performance gains.
Published Thu, Oct 11 2007 7:56 PM CDT
|
Updated Tue, Nov 3 2020 12:38 PM CST
AMD have kicked off their new set of
Catalyst 7.10 drivers
today, these to suit both 32 and 64-bit XP/Vista operating systems.
Nicknamed the 'shoot'em up' driver, FPS gamers with ATI Radeon graphics cards will be excited to know that these latest drivers bring some significant performance gains across a whole host of popular gaming titles, with the biggest performance increases noticed in a Crossfire configuration.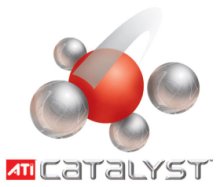 To get the full scoop on whats been fixed/added/changed, check out the
official release notes here
.
Performance Improvements
The following performance improvements are noticed with Catalyst 7.10:

- Battlefield 2142: CrossFire performance improves 5-23% on ATI Radeon HD2600, HD2400 and ATI Radeon X1300/X1550
- BioShock DX10 CrossFire performance improves 70% or more on all ATI Radeon HD2x00 series of products
- Call of Duty 2: performance improves up to 6.7% on both single card and CrossFire ATI Radeon HD2600 and ATI Radeon HD2400 configurations
- Call of Juarez DX10: CrossFire performance improves up to 42% and single card performance improves up to 34% on all ATI Radeon HD2x00 series of products
- Company of Heroes DX10 CrossFire performance improves up to 80% on all ATI Radeon HD2x00 series of products and single card performance improves as much as 31% on ATI Radeon HD2900 and ATI Radeon HD2600 products
- Enemy Territory: Quake Wars CrossFire performance improves as much as 23% on ATI Radeon X1x00 series products and single card performance improves as much as 23% on both ATI Radeon HD2x00 and ATI Radeon X1x00 series of products
- FEAR CrossFire performance improves as much as 16% on ATI Radeon X1950XTX, X1650XT, HD2400 and X1300/X1550
- Lost Planet DX10 CrossFire performance improves 20% or greater on all ATI Radeon HD2x00 series of products
- Supreme Commander CrossFire performance improves up to 30% on all ATI Radeon HD2x00 and ATI Radeon X1x00 series products. ATI Radeon X1650 and X1300/X1550 see even greater improvements of 82% or more
- World In Conflict DX10 CrossFire performance improves 14-67% or more and single card performance improves 20% or more on ATI Radeon HD2900XT and ATI Radeon HD2600 products
- World in Conflict DX9 CrossFire performance improves up to 70% or more on all ATI Radeon HD2x00 products