Asus launches 4 new 1,680x1,050 displays
19, 20 and 22-inchers.
Published Thu, Oct 4 2007 3:03 AM CDT
|
Updated Tue, Nov 3 2020 12:38 PM CST
It seems like Asus has followed suite on Viewsonic by announcing a new 19-inch LCD with 1,680x1,050 resolution alongside a new 20 and two 22-inch model. This is as far as we know only the second 19-inch display on the market with this resolution. The three new models are the VW198S, the VW202S, the VW222S and the VW222U and they're not related to Volkswagen even though the VW moniker might suggest that.
Most 19-inch widescreen LCD's are stuck at 1,440x900 which is good enough for 720p HD video content, but it doesn't give you as much desktop real estate as a 1,680x1,050 display. The only downside here of course is that a 1,680x1,050 display still isn't quite good enough for 1080i/p video. The 20 and 22-inch models are using the same resolution and we're really wishing for someone to produce a 1,920x1,200 22-inch display.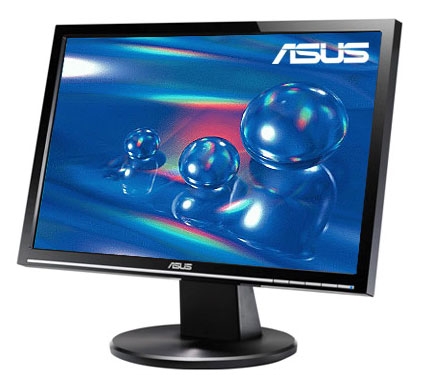 All four models also features a brightness of 300cd/m2, 16.7million colours, a viewing angle of 170 degrees horizontally and 160 degrees vertically and a pair of integrated 1W speakers. The S models only has D-sub input which is disappointing with only the VW222U having DVI. The VW198S has a dynamic contrast ratio of 3000:1 with the 20 and 22-inch models having to make do with 2000:1. The VW198S and the VW202S has a response time of 5ms with the two 22-inch models bringing that down to 2ms.
We're not sure how soon these new models will be available and for now the press release is only up on the Taiwanese site, but it seems like they're busy updating the international site, so make sure you check out the Asus
website
for updates