Halo Infinite campaign is officially finished and ready to ship
Halo Infinite's huge campaign is now 100% finished and ready to ship on mass-produced discs, won't be delayed past December 8.

Published Fri, Nov 19 2021 5:08 PM CST
|
Updated Mon, Dec 13 2021 2:32 AM CST
343 Industries has put the finishing touches on Halo Infinite's campaign to meet its December 8 release date.
Halo Infinite has officially gone gold and is now 100% finished and ready to ship to retailers. This is a huge milestone for 343i; after six long years of game development and architecting a brand new Slipspace games engine, Infinite is now ready to be deployed on Xbox One, Xbox Series X/S, and PC.
343i has done a fantastic job turning Infinite around. The 2020 campaign reveal showed off lackluster graphics and washed-out effects. All of that has changed and Infinite looks very good in both campaign and multiplayer.
Infinite's campaign is also an open-world RPG, which no-doubt complicated things. Master Chief can level up his abilities, armor, and equipment, and there's even Far Cry-esque outposts to conquer and secure. One of the coolest things is the randomized loot offered by high-level enemies; you can find swords that do extra damage not unlike the REQ cards from Halo 5.
Halo Infinite will release December 8, 2021 on Xbox One and Xbox Series X/S consoles and PC.
New Halo Infinite details
Prometheans aren't in the game (yes!)

Halo Infinite takes place 18 months after Halo 5

Players will find dead Spartans throughout the campaign and take parts of their armor

Grappleshot can knock jackal shields out of the way

Mangler is mid-range unlike mauler, can get headshots

Spartan cores are basically equipment level ups (think of it as a skill point)

Stalker rifle, basically a sniper rifle, can be vented

Legendary will reportedly be very hard

Lots of little side objectives, hidden content, areas you can't get to without equipment like a grappleshot

Different regions have High Value Targets, which are mini-bosses with lots of enemies around them

RNG loot in the form of more powerful weapons

New Valor experience levels up as you do good things in the world, kind of like a level up system

Super-soldier base assault is one of the end-game goals apart from the campaign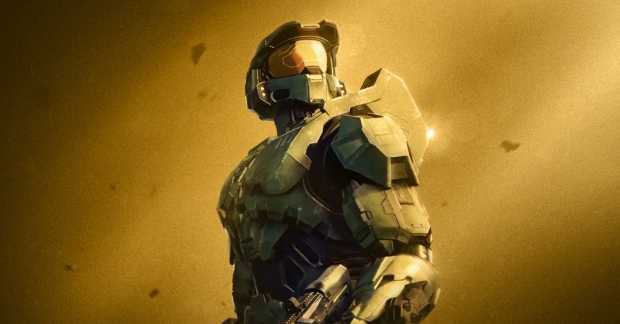 Related Tags