The worlds smalles Bluetooth adapter?
Will get lost in your pocket.
Published Fri, Aug 24 2007 3:49 AM CDT
|
Updated Sun, Nov 8 2020 11:22 AM CST
A Japanese company called Princeton has released what has to be the world's smallest Bluetooth 2.0 adapter with EDR at 14 x 19 x 4.5 mm (WxDxH) and 5.5g. The PTM-UBT3S is barely any bigger than the USB connector and it shouldn't have to be removed from your notebook when you pack it up in your bag. It's only a Class 2 device, although a 10m range should still be enough for most users.
It also features A2DP support for use with stereo Bluetooth headsets and other Bluetooth audio devices. It offers supports for a wide range of other Bluetooth profiles such as DUN (Dial Up Networking), FAX, FTP, PAN and BIP to select a few. It also works with both PCs and MACs.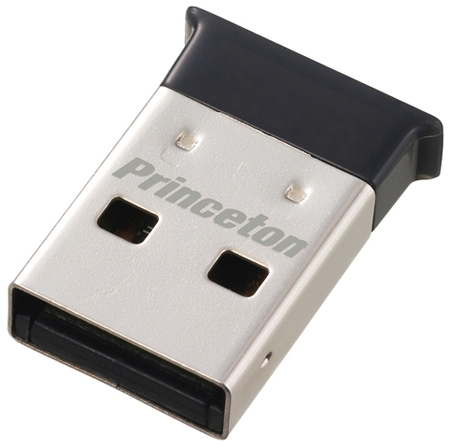 It's available in Japan as of now for about US$21, which makes it look like a steal to us. Let's just cross our fingers and hope that it'll become available outside of Japan.
You can find out more here
here
in Japanese.