Check out 7 minutes of System Shock remake gameplay video
Nightdive Studios teases System Shock 'Research Teaser Trailer' -- 7 minutes of glorious new gameplay footage from the iconic game.

Published Mon, Jul 5 2021 9:32 PM CDT
|
Updated Tue, Aug 3 2021 7:09 PM CDT
The original System Shock and more so its successor System Shock 2, are two of my favorite games of all time -- with a 7-minute gameplay video from the remake of System Shock.
Nightdive Studios is behind the System Shock remake and have released a new "Research Teaser Trailer" that is a glorious 7 minutes long, showing off exploration, the UI, combat, the graphics, and more. It is shaping up beautifully right now, making me beg for Shodan to insult me before my untimely death.
System Shock will drop on the PC later this summer on Steam, the Epic Games Store, and GoG -- but those who pre-order will get themselves a free copy of System Shock 2: Enhanced Edition. Not a bad deal, and if you haven't played the System Shock games then I suggest you do... they are the inspiration for many of the games from today.
The Return of SHODAN: The talented Terri Brosius returns to bring her unique vocal venom to the villainous AI SHODAN
Hackers Gonna Hack: System Shock features a totally revamped hacking system featuring new 6 Degrees of Freedom (6DoF) gameplay, providing new enemies and challenges
Familiar but... Different: Citadel Station is bigger and more terrifying than ever with all-new areas, traps, puzzles, and of course, plenty of secrets to uncover
The Sound of Terror: Re-recorded audio logs provide players with a drip-feed of horrifying lore as they piece together exactly what went wrong for the dwellers of Citadel Station
Robots and Zombies and Lasers... Oh My: Blast, smash, and occasionally flee from re-imagined enemies like angry Repair-Bots, "Hopper" Mobile Lasers, mutants, cyborgs, and all kinds of bloodthirsty monsters and aggressive automatons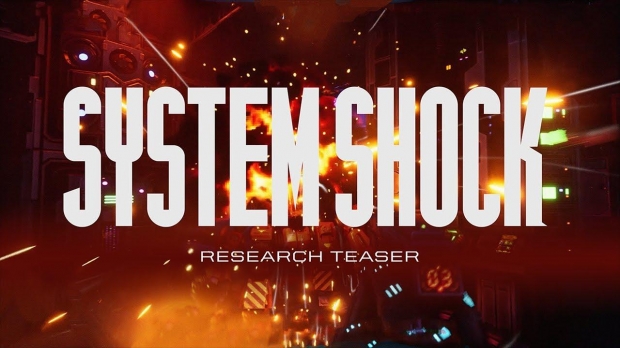 Related Tags