We are in the middle of a gigantic wave in the cryptocurrency market, with nearly $1 trillion in crypto market cap wiped in hours just a couple of days ago -- and now the U.S. Treasury Department is stepping in.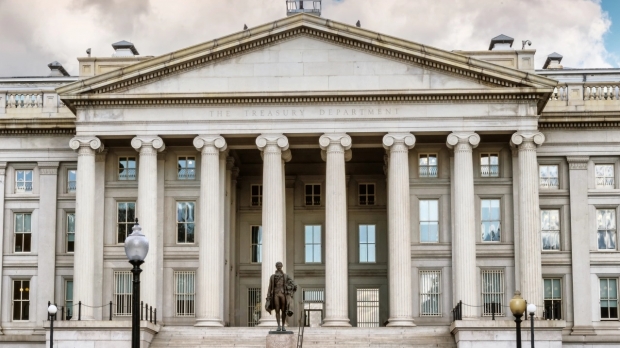 The Treasury Department has announced major crackdowns on cryptocurrencies, the crypto markets and exchanges, and every single crypto transaction. The Treasury Department has new rules that require Americans to report any transfer of cryptocurrency over $10,000 to the IRS (Internal Revenue Service).
The U.S. Treasury Department explained in a press release: "Cryptocurrency already poses a significant detection problem by facilitating illegal activity broadly including tax evasion. This is why the President's proposal includes additional resources for the IRS to address the growth of cryptoassets".
It continues: "Within the context of the new financial account reporting regime, cryptocurrencies and cryptoasset exchange accounts and payment service accounts that accept cryptocurrencies would be covered. Further, as with cash transactions, businesses that receive cryptoassets with a fair market value of more than $10,000 would also be reported on".
The price of cryptocurrencies including the major ones in Bitcoin, Ethereum, Dogecoin, XRP, Cardano, and most others have recovered a great deal since the crash a few days ago. Bitcoin is hovering at around $40,000 right now after scraping the ceiling of $63,000 just over a month ago now.
All of this would require mass amounts of IRS staff, which is why the IRS will be hiring over 86,000 full-time equivalent employees over the next 10 years. This is a big change to the IRS and its declining number of staff, with 73,554 full-time equivalent staff in 2019.