Possible G9 gaming mouse from Logitech
Pictured, but it looks odd.
Published Mon, Jul 23 2007 5:01 AM CDT
|
Updated Tue, Nov 3 2020 12:39 PM CST
Engadget has scored some images of what supposedly is the next gamin mouse from Logitech, the G9. It looks a bit rough and ready and it's most likely a fairly early prototype, although some don't believe it's the real deal. However, there are too many features of this mouse that makes it look like the real deal.
First of all it features the braided cable that the G5 is using, secondly the scroll wheel is the same as the VX and MX Revolution mice are using. Coincidence? Possibly, but even the side buttons looks similar to those used on the MX Revolution.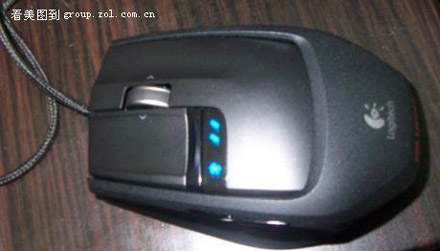 The odd parts include the two slots that look like battery compartments, but this is most likely the slots for the new weight cartridges, as according to the original Chinese source, the G9 will come with weights at 4 and 7 grams, up from 1.7 and 4.5 grams of the G5. The other strange thing with this mouse is the removable top. Although this isn't the first time Logitech has made a removable top on a mouse, this is the first time we've seen one where the side buttons comes off as well.
Speculations on Engadget leads to the possibility of custom made or at least interchangeable hand grips, which would be a great new feature. The G9 also looks like it has much lower profile than past gaming mice from Logitech. It's also got a new LED display with new symbols, but due to the poor quality pictures it's hard to make out what they are. Time will tell if this is the real deal or not.
You can see some more pictures over at Engadget
here