Today GameStop announced FlexPay, a new purchasing program that lets consumers lease expensive hardware and make payments over time. It sounds good in theory, but the terms are astronomically bad for anyone without credit.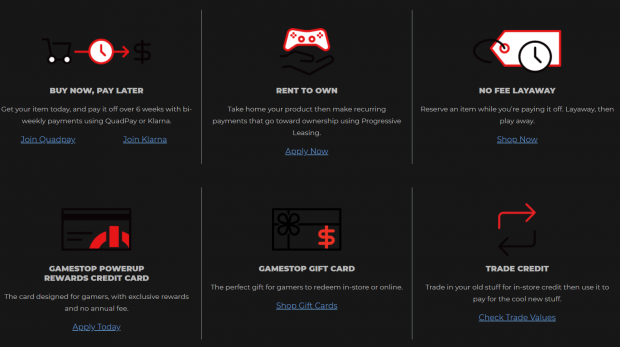 GameStop's new FlexPay program is basically the store-wide equivalent of Xbox All Access. FlexPay offers three different providers to help you get hardware and games via incremental purchases: Klarna, Quadpay, and Progressive Leasing. The latter is a lease-to-own program that has scam-worthy rates.
On a lark, I went over to Progressive Leasing's website and did a quick payment calculator estimate for a $499 lease-to-own deal from my local GameStop ($499 is the MSRP of the Xbox Series X and PlayStation 5 consoles). The results were absolutely mind-blowingly bad. Assuming you don't have any credit, buying a $499 console with Progressive Leasing with payments across 12 months would cost $1,181.75 in total.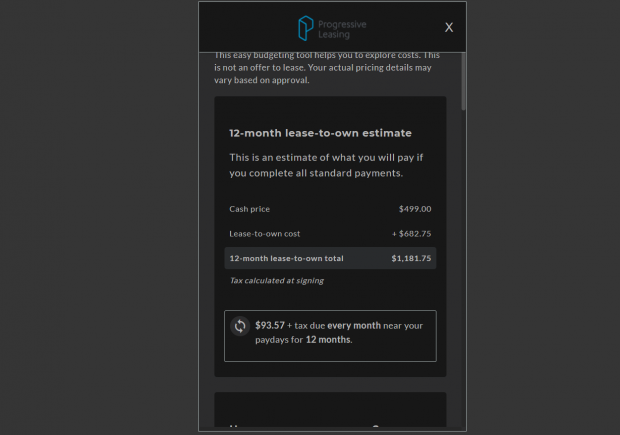 That's over 200% over the actual cash value of the hardware. We're not sure if this is an error...but if not, you should avoid this at all costs.
The three-month option is the most economical, but even that will charge you roughly $100 over the MSRP. The final cost with this period will be $598.80.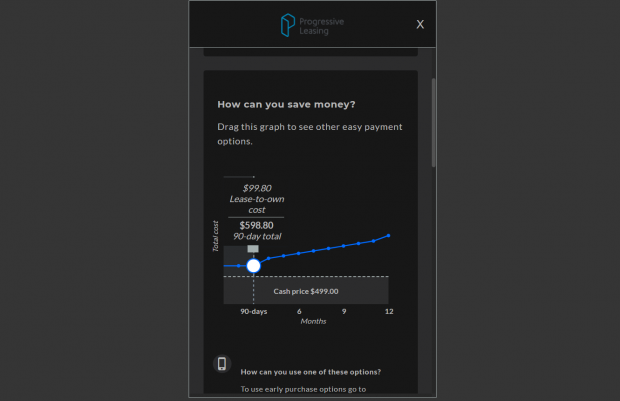 Read Also: Xbox All Access: Is it worth it? Only if you can get the best rates
Rates will vary based around your creditworthiness. Like Xbox All Access, your credit will determine how much you pay every month.
The other options, Klarna and QuadPay, are more feasible.
Klarna spreads the full purchase across up to 36 months and has a variable interest rate of 5.99%. There's 0% APR if you pay the purchase off in full in the timeframe. How much you pay depends on your credit.
QuadPay likewise splits the purchase into four payments. Each payment has to be 25% of the total cost of the goods. There's apparently no credit check for QuadPay and the payment split is interest-free.