Spelunky 2 finally got a firm September 15 release date, but only for PlayStation 4. There's no locked launch date for other platforms.
Today Mossmouth confirmed a release date for Spelunky 2 on PS4, but other platforms will have to wait a big longer. Game developer Derek Yu says the maze-runner platformer needs more time in the oven before it's ready to serve on PC. The online multiplayer is adding multiple layers of complexity to the game.
"The Steam version of Spelunky 2 will come out shortly after PS4! We'll need a little extra time to iron out online multiplayer on PC. Release date for that soon! After Steam, we'll look into other platforms. We are excited for as many people to play as possible," Yu said on Twitter.
The sequel features a bunch of improvements and features including new toys like a hoverpack, a teleporting backpack that lets you zap through the level, a freeze ray, and even the mysterious clone gun.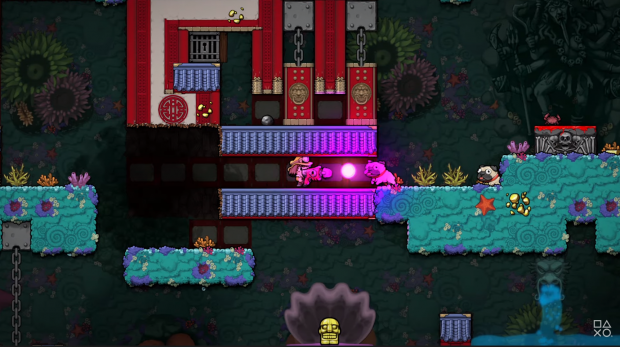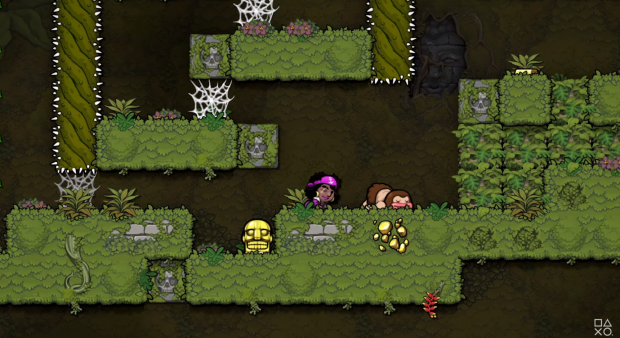 Other new features:
You can ride turkeys

Online co-op play

New branching paths

Lots of hidden secrets and zones

Improved shopping zones
"In Spelunky 2, when you go on runs and meet new characters, you'll also be building an in-game community and family. I designed the world of Spelunky 2 to feel much more rich and dynamic than the original. It's going to feel a lot more full," Yu said.
Spelunky 2 launches September 15 on PlayStation 4.