Marvel goes full woke, intros new characters Snowflake and Safespace
Marvel's first non-binary superheroes are here, introducing Snowflake and Safespace.

Published Thu, Mar 19 2020 9:23 PM CDT
|
Updated Tue, Nov 3 2020 11:44 AM CST
I'm sorry everyone -- I wish this was an April Fools Day prank because we're close to that day as it is, but this is real -- Marvel have just announced their first non-binary superheroes.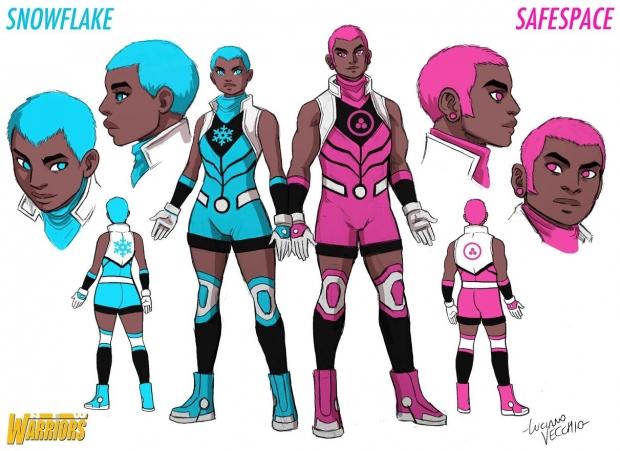 Introducing... Snowflake and Safespace.
Yes. The names of Marvel's new superheroes are Snowflake... and Safespace. I'm not making this up, trust me -- as the new non-binary characters are part of the New Warriors comic series, with Snowflake and Safespace created by Luciano Vecchio and Daniel Kibblesmith.
Kipplesmith explained the new superheroes on Marvel's own website, where he said: "They're hyper aware of modern culture and optics, and they see their Super Heroics as 'a post-ironic meditation on using violence to combat bullying. It's this idea that these are terms that get thrown around on the internet that they don't see as derogatory. [They] take those words and kind of wear them as badges of honour".
He continued, adding: "The connotations of the word 'snowflake' in our culture right now are something fragile, and [Snowflake] is a character who is turning it into something sharp".
As for the characters, Snowflake and Safespace are Psychic Twins and are fully aware of the online connotations of their codenames. The twins see the fact of being superheroes as a "a post-ironic meditation on using violence to combat bullying"
Kibblesmith added: "Snowflake is the person who has the more offensive power, and Safespace is the person who has the more defensive power. The idea is that they would mirror each other and complement each other".
The cringe doesn't end there, however.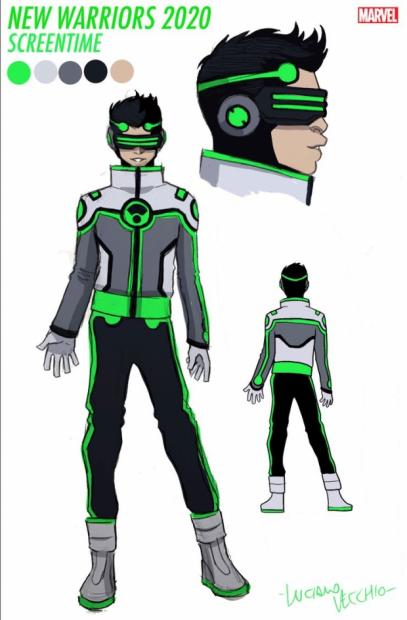 Another new character in New Warriors is 'Screentime' with his powers consisting of being connected to the internet after he is exposed to his grandfathers -- now, get this, his "experimental internet gas".
Kibblesmith said: "The word 'screen time' is only ever used in a sort of restrictive sense, and because we're doing a story about teenage rebels, a lot of the names are about teens fighting against labels that are put on them. So with Screentime, we liked the idea that he has infinite screen time".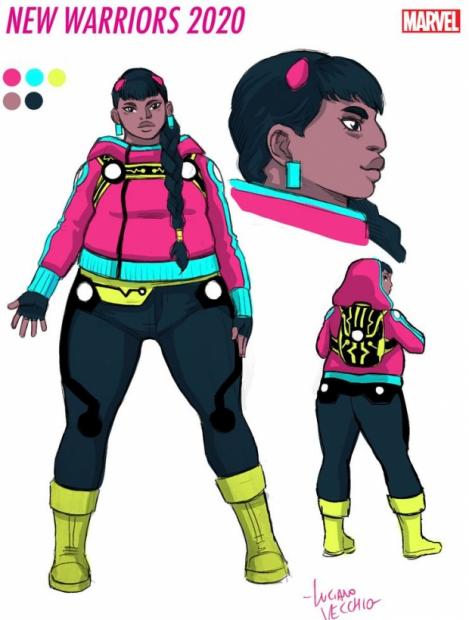 There's also 'Trailblazer' who has a "magic backpack" that when opened, acts as a pocket dimension of infinite space -- kind of like Santa Claus' sack. She can pull out any object or weapon in existence out of her backpack, but she has no control over what she pulls out of it.
Kibblesmith explains: "She's a group home and foster kid who is volunteering at a senior center when this mysterious threat shows up and Night Thrasher runs to the rescue. And because she helps him, she ends up in the crosshairs of this new 'Outlawed' law...".
Related Tags