Here are the best mods and attachments for the Tesla Cybertruck
Tesla's new Cybertruck already has a bunch of insane looking mods and attachments.

Published Mon, Dec 16 2019 9:19 PM CST
|
Updated Tue, Nov 3 2020 11:45 AM CST
Tesla has one of the most-hyped vehicles ever unveiled in its new all-electric and all-exciting Cybertruck, something that could be banned for sale in Europe until its modified. Before its release, we're already seeing a bunch of mods and accessories for Tesla's new Cybertruck.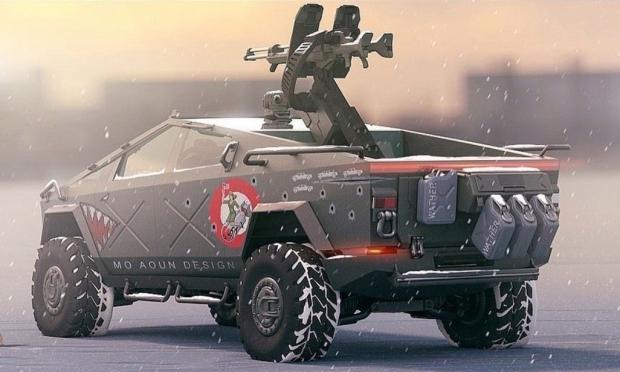 Some of the mods are super impressive and while some of them won't be real or make it to market, it's really interesting to see some of the mods that could be a possibility for the Tesla Cybertruck. The most impressive is the Warthog design from Halo, which would totally modify Tesla's new Cybertruck into the Warthog from the Halo franchise.
Artist Mo Aoun made some Warthog Cybertruck renders that look out of this world, I mean check it out: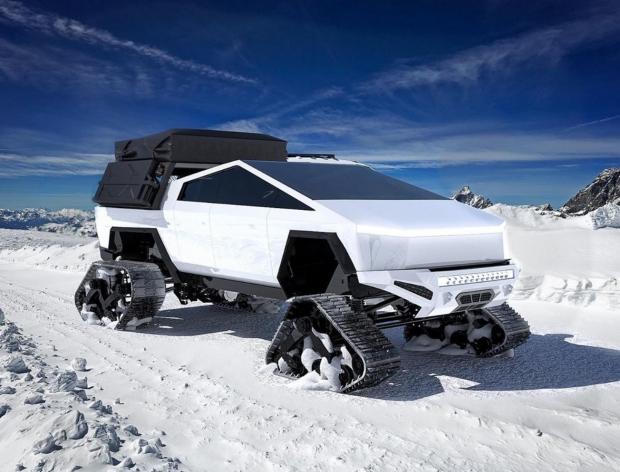 The second-coolest mod for the Tesla Cybertruck is the impressive tracks for driving the all-electric truck in the snow. It also looks like something James Bond will use in a future movie.
If you want a more hardcore Cybertruck, then I suggest the double wheels on the rear axle -- making Tesla's already mean-looking Cybertruck look even meaner.
As for the attachments for the Tesla Cybertruck, the main one would be its own all-electric ATV -- the Tesla Cyberquad.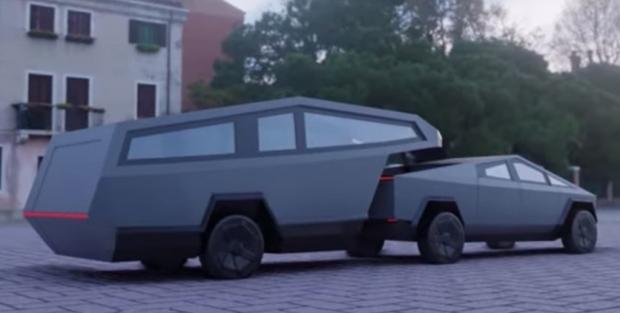 It might seem ridiculous but I really dig the camper trailer for the Tesla Cybertruck. I can't imagine it being a real thing in the future, but if it is... that would be awesome. Better yet, is an entire house.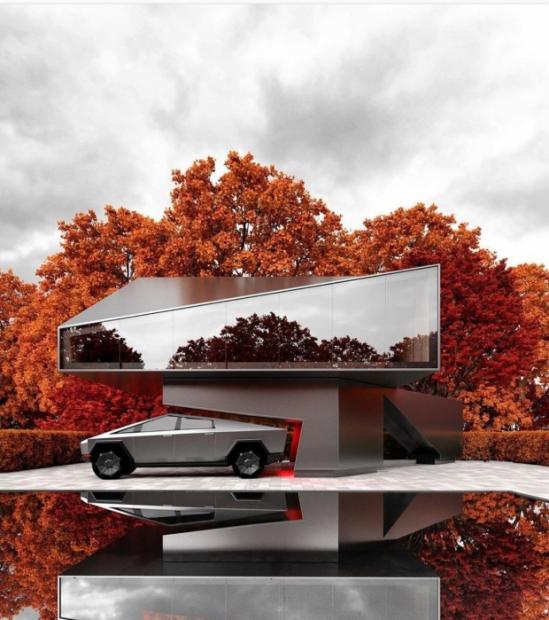 Alexander Nerovnya, a Russian architect, designed an entire house concept around the Tesla Cybertruck.
I don't ever see this being a reality, but Elon Musk is someone who has shot a car into space... so why not see a Tesla Cybertruck HOUSE become a reality?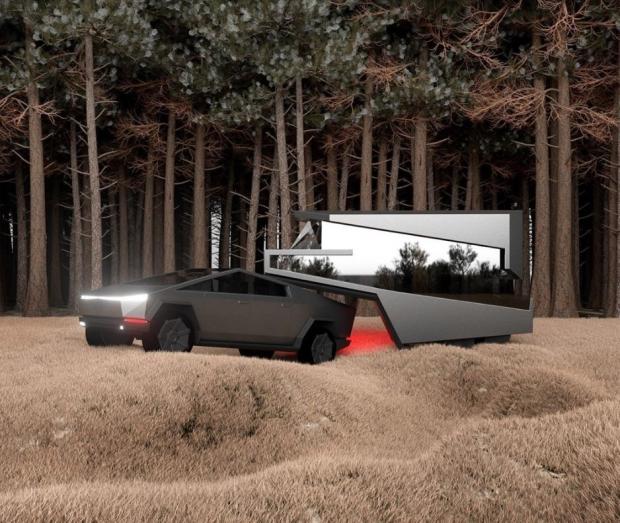 Nerovnya also designed a camper trailer that looks like a much higher-end version, something that would definitely turn heads if seen in public.
Related Tags