Xbox Series X naming scheme leaves door open for Lockhart
Microsoft's new next-gen naming scheme reinforces rumors of a dual-console launch.

Published Fri, Dec 13 2019 2:32 PM CST
|
Updated Tue, Nov 3 2020 11:45 AM CST
As promised, Microsoft's next-gen console come with a new naming scheme the sets the stage for the future of Xbox.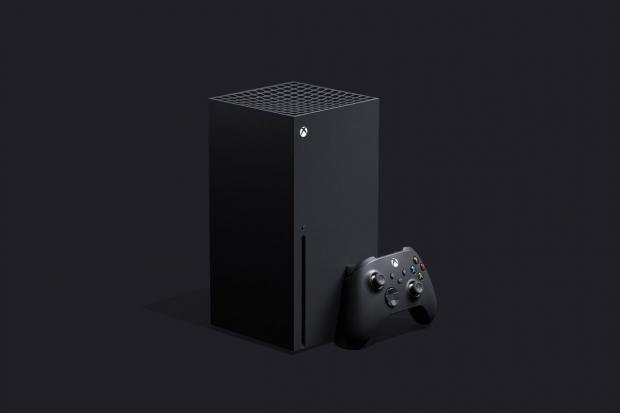 The new Xbox Series X console (formerly Project Scarlett) isn't just the name of a new system, but the name of a new generation. We can expect more Xbox systems to use the "Series" label as Microsoft blurs the lines between generations. More systems like, say, the rumored lower-end Lockhart console that's rumored to release alongside the Xbox SX in Holiday 2020.
Rumor has it Microsoft will release two next-gen consoles in 2020: Anaconda, the codename for the revealed Xbox SX that hits 4K 60FPS, and Lockhart, a disc-less system with lower specs that targets 1440p 60FPS. Microsoft has yet to confirm Lockhart's existence, but the new Series moniker strongly hints that it's possible.
Releasing a cheaper next-gen system makes a lot of sense.
The Xbox Series X sounds like it'll be incredibly expensive thanks to its hardware specs that include 12TFLOP GPU, GDDR6 memory, high-end NVMe SSD, and new Zen 2 CPU. It's even shaped like a mini-ITX PC, strongly hinting it needs some serious ventilation. Based on this hardware it's possible the Xbox SX overshoots its rumored $499 price point.
Not everyone can afford (or wants) an enthusiast grade Xbox, the same way not everyone rushed out to buy an Xbox One X. The cheaper Xbox One S is the sweet spot right now, and Lockhart aims to be the sweet spot of next-gen.
With Lockhart, gamers can theoretically still get the benefits of next-gen like a super-fast SSD, ray tracing, the Navi GPU and Zen 2 CPU combo, and other features like supported adaptive sync. The trade-off is just that everything's been dialed down to a lower spec for 1440p 60FPS versus native 4K 60FPS.
Lockhart will simply be weaker with less RAM and GPU horsepower, thus making it cheaper, and it probably won't come with a disc drive.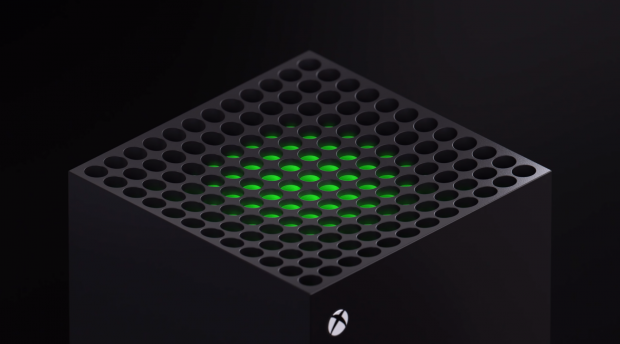 Gamers are worried that Lockhart will simply complicate development and create instances where developers hold back their next-gen games to cater to Lockhart's lower-end hardware. The truth is this is already going to happen regardless if Lockhart releases or not. Every major first-party Xbox game will release on Xbox One, Xbox One S, Xbox One X, Windows 10 PCs, and the new next-gen systems, meaning scaling is something they're used to and already have to do.
It's also worth mentioning that first-party Xbox Studios devs will have the best-optimized games for next-gen simply because they're closer to Microsoft and the source of the hardware. And they've also been instrumental to shaping the hardware from the get-go, similar to how Turn10 helped shape the Xbox One X back in 2016.
If anything it'll be third-party devs that run into potential issues, which will likely be mitigated by Microsoft's strong and easy-to-use SDK platform.
The only thing I'm worried about is Lockhart's name. Will it be the Xbox Series S? If so...the abbreviation would be Xbox SS, and I don't think that's an image Microsoft wants to embrace.
Microsoft plans to release the Xbox Series X in Holiday 2020. No info has been confirmed or announced on Lockhart, but we could hear more news at E3 2020.
Check below for confirmed specs and details, and a huge content listing of everything we've heard about Xbox Series X and Lockhart so far:
Xbox Series X confirmed details (Formerly Project Scarlett):
8-core, 16-thread Zen 2 CPU

Navi GPU on RDNA architecture

Highly customized 7nm SoC from AMD

GDDR6 memory

2x Xbox One X's 6TFLOPs of GPU perf

4x CPU power of Xbox One generation

Can deliver up to 40x more performance than Xbox One in specific use cases

Adaptive sync supported

Super-fast SSD that can be used as VRAM

Supports 8K resolution (likely media playback)

120FPS gaming

Variable refresh rate (adaptive sync/FreeSync)

Variable Rate Shading

Raytracing confirmed with dedicated raytracing cores

Backward compatible with thousands of Xbox, Xbox 360, and Xbox One games

New controller with a dedicated share button

Compatible with Xbox One accessories
Lockhart (Unconfirmed lower-end Xbox Series hardware)
1440p 60FPS

No disc drive

Super-fast SSD that can be used as VRAM

7nm AMD SoC w/ scaled-down 8-core, 16 thread Zen 2 CPU at 3.5GHZ and Navi GPU

Lower GDDR6 memory pool (Possibly 12GB)

~6-8 TFLOPs of power?

Aims to rival PS4 Pro/Replace Xbox One S

Full backward compatibility with all Xbox One games

Cheaper MSRP
Anaconda/Xbox Series X/Project Scarlett
4K 60FPS

Disc drive with 4K UHD playback

Super-fast SSD that can be used as VRAM

7nm AMD SoC with 8-core, 16 thread Zen 2 CPU at 3.5GHz and Navi GPU

16GB GDDR6 RAM

12 TFLOPs of power

2x GPU power as Xbox One X/aims to replace Xbox One X

Full backward compatibility with all Xbox One games

More expensive MSRP
Xbox Series X coverage:
Related Tags