Xbox Series X may allow suspend and resume for multiple games at once
Microsoft's next-gen console could let you swap games at any time without losing your progress.

Published Thu, Dec 12 2019 10:32 PM CST
|
Updated Tue, Nov 3 2020 11:45 AM CST
Microsoft's new next-gen Xbox Series X console (formerly Project Scarlett) may let you switch between multiple games at once without losing your session.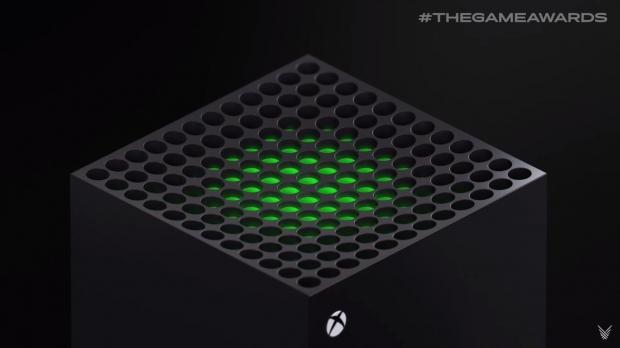 Suspend and resume is one of the best features on current-gen systems, and lets you swap between a game and an app on-the-fly. But what if it was taken to the next level? What if you could swap between multiple games without losing your playtime? You'd essentially be creating virtual save states for your games. That could be possible with the Xbox Series X and it's all thanks to its new higher-end NVMe SSD tech.
In a recent interview with Gamespot, Xbox exec Jason Ronald discussed how this lofty goal might happen with the Xbox Series X.
"Today, we have the capability of instantly resuming the last game that you were playing. Why can't you do that for multiple games? Many players choose to play multiple games at the same time, being able to instantly jump right back where I was, those are things that we can do with the platform level to make the gaming experience better. It's really about ensuring there's less waiting and more time playing because that's ultimately what we all want to do with a with the consoles and with the services that we have."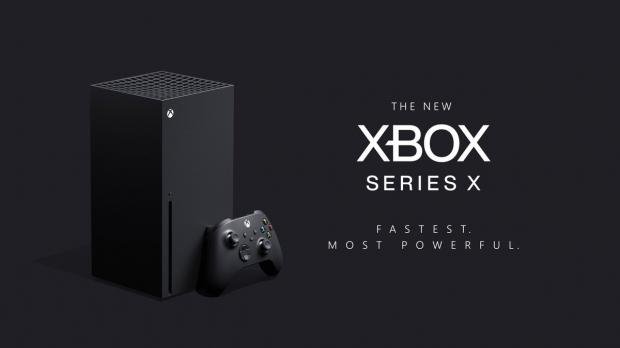 Up until now Microsoft has touted some pretty interesting things about the Xbox Series X's NVMe SSD. The storage has lots of potential to completely invigorate next-gen gaming, from launching games instantly to giving devs lots of extra horsepower via highly synergized hardware.
"Our next-generation SSD will virtually eliminate load times and bring players into their gaming worlds faster than ever before," reads the Xbox Series X's announcement.
Reports say the SSD will use proprietary tech, possibly some sort of 3D XPoint memory in a cache acceleration solution. Microsoft says they can use the NVMe SSD as a VRAM buffer, strongly hinting some sort of cache magic is under the Series X's chassis.
The idea is cache tech would transmit data directly to the CPU for processing rather than have to rely on the storage itself. That way the most important data is readily available.
Important data like, say, your suspended game sessions.
This new tidbit adds an extra layer to the Xbox Series X's possible capabilities and could usher in a new era of accessibility and convenience for gaming. Whether or not it actually comes to fruition remains to be seen.
Xbox Series X is due out by Holiday 2020. No pricing has been announced.
Check below for confirmed specs and details, and a huge content listing of everything we've heard about Xbox Series X so far:
Lockhart (Unconfirmed lower-end Xbox Series hardware)
1440p 60FPS

No disc drive

Super-fast SSD that can be used as VRAM

7nm AMD SoC w/ scaled-down 8-core, 16 thread Zen 2 CPU at 3.5GHZ and Navi GPU

Lower GDDR6 memory pool (Possibly 12GB)

~6-8 TFLOPs of power?

Aims to rival PS4 Pro/Replace Xbox One S

Full backward compatibility with all Xbox One games

Cheaper MSRP
Anaconda/Xbox Series X
4K 60FPS

Disc drive with 4K UHD playback

Super-fast SSD that can be used as VRAM

7nm AMD SoC with 8-core, 16 thread Zen 2 CPU at 3.5GHz and Navi GPU

16GB GDDR6 RAM

12 TFLOPs of power

4x as powerful as Xbox One X/aims to replace Xbox One X

Full backward compatibility with all Xbox One games

More expensive MSRP
Xbox Series X confirmed details (Formerly Project Scarlett):
8-core, 16-thread Zen 2 CPU

Navi GPU

Highly customized 7nm SoC from AMD

GDDR6 memory

4x as powerful as the Xbox One X's 6TFLOPs of perf

Can deliver up to 40x more performance than Xbox One in specific use cases

Adaptive sync supported

Super-fast SSD that can be used as VRAM

Supports 8K resolution (likely media playback)

120FPS gaming

Variable refresh rate

Raytracing confirmed with dedicated raytracing cores

Backward compatible with Xbox, Xbox 360, and Xbox One games

Compatible with Xbox One accessories
Xbox Series X coverage:
Related Tags