New Fallout 76 update glitch drops armor by up to 20%
Bethesda's latest update bugs legendary armor and lowers damage resistance.
Published
1 minute & 10 seconds read time
A new Fallout 76 update introduces a glitch that lowers armor rating after reloading.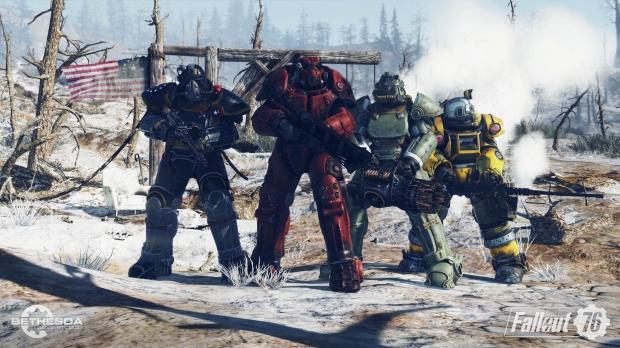 Bethesda accidentally bugged legendary armor sets in Fallout 76 with Update 16, lowering their overall effectiveness. After reloading while wearing a full legendary armor set, some players report their overall damage resistance gets lowered despite the armor being at full durability. One video shows a sizable 20% DR drop from 519 DR to 414 DR while wearing the Vanguard Thorn armor set.
This forces users to un-equip and re-equip the armor every time to reset and get the full damage resistance. The stats aren't affected and the armor set bonuses are still intact. The glitch also doesn't happen every time to every armor set, and it's likely Bethesda is already working on a fix.
This move comes less than two months after Bethesda's polarizing Fallout 1st, a new $100 a year Fallout 76 subscription service. The idea with the service is to pay for middling updates in between expansions, give players access to private worlds, and offer unique bonuses and rewards.
It's common in live games that updates break things by fixing others, so this is par for the course. The negative stigma surrounding Fallout 76's overall shaky infrastructure and weird monetization choices is often underlined by these kinds of bugs, and rightly so, but it's important to remember that all online-only games go through these kinds of issues.
Related Tags