Next-gen Splinter Cell game could be revealed at The Game Awards 2019
Ubisoft could tease a next-gen Splinter Cell game next week.
Published Dec 7, 2019 5:09 PM CST
|
Updated Tue, Nov 3 2020 11:46 AM CST
3 minutes & 6 seconds read time
Rumor has it Ubisoft could tease its next-gen Splinter Cell game at The Game Awards 2019, but why not wait until E3 2020?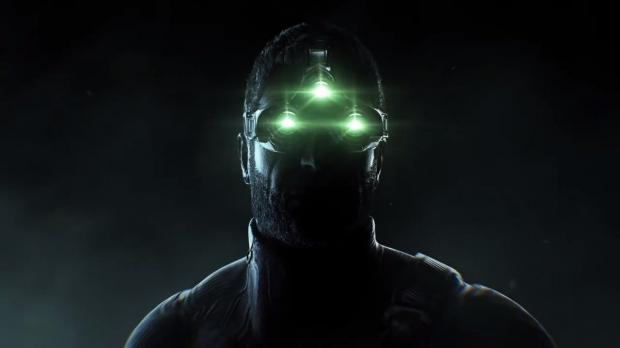 A bunch of new games will be revealed during next week's The Game Awards 2019, but no one knows which ones. Could we get more Dragon Age 4 info? Is it a bunch of indies? Maybe Rocksteady will show up to tease their new game? Hell, we might get the new Batman Court of Owls game too. Or maybe, just maybe, Sam Fisher will greet us with a gruff intro?
A recent 4Chan rumor says a new Splinter Cell game will be revealed at the show. The rumor itself is a bit shaky and can't be 100% trusted of course, but the info is interesting to say the least. The source, which claims to work at Ubisoft Blue Byte (a red flag as leakers never reveal the studios they work for), makes it sound a lot like a service game, complete with dynamic multiplayer elements including co-op campaign play.
The following info is based on the rumor and has obviously yet to be confirmed by Ubisoft. 4Chan has a reputation of either being completely wrong or quite right, so be sure not to believe everything in the list below.
2 Playstyles (Offensive & Stealth)

21 Linear Story Missions (Multiplayer & Split-screen Coop)

16 Side Missions (Multiplayer & Split-screen Coop)

Spies vs Mercs (Multiplayer, Lan & Competitive)

Extract and Escape (Multiplayer, Lan & Competitive)

Defuse or Eliminate (Multiplayer, Lan & Competitive)

Special destructable Spies vs Mercs Maps with deployable/destroyable light sources and Traps which allow for heavy team oriented fights. Mercs can build traps & fortifications, camera's and turrets while spies can hack environments, power grids and merc gadgets and sabotage supply crates.

Classic In-game Voicechat, Discord/Teamspeak 5 voice Integration
The rumor also claims Michael Ironside will reprise his role as Sam Fisher, and that multiple Ubisoft branches like Ubisoft Spain and Blue Byte are working on the game.
The timing seems wrong, though. Why reveal at TGA 2019 when Ubisoft could save it until E3 2020? Ubisoft has its own E3 showcase every year and it doesn't really make sense to confirm something this big at a shared venue. There's too many opportunities for other games to steal Ubisoft's thunder, and it's not on its own turf. I'd say if a new Splinter Cell game is happening, it's more likely to be revealed at E3 2020.
While the information may be totally off, the possibility of a new Splinter Cell isn't unlikely.
In May, an Ubisoft dev teased a new Splinter Cell game was in development. The dev said the game would be unveiled at E3 2019, which of course it wasn't. No one knows why.
In August, Ubisoft CEO Yves Guillemot talked about the franchise's return, hinting there would be experimental games--like, say, a totally service-driven Splinter Cell game without offline singleplayer.
Then just last month Ubisoft Spain, the same studio reportedly working on the new game, put out a mysterious Splinter Cell Tweet.
Ubisoft currently expects to ship 9 AAA games in the next two years, all of which will be optimized for next-gen consoles. Splinter Cell could be one of these new titles.
The Game Awards 2019 goes live on Thursday, December 12, 2019 at 8:30PM EST.
Related Tags