Halo: Reach PC launch times: No midnight release
Don't expect to jump into Reach tonight.

Published Mon, Dec 2 2019 7:34 PM CST
|
Updated Tue, Nov 3 2020 11:46 AM CST
Halo: Reach is finally coming to PC tomorrow, but it won't have a midnight launch on Steam or the Windows Store. You'll actually have to wait until the next day to play.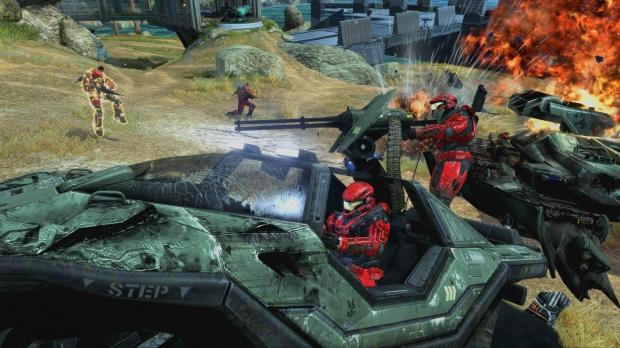 343 Industries confirms Halo: Reach will go live on on PC on Tuesday, December 3, 2019 at 10AM PST / 1PM EST. It's also simultaneously launching on Xbox One. There's no pre-loading either, so you'll want to use Steam's remote download feature
This is disappointing news to anyone like me who's looking to jump right into the fray with a classic midnight launch on the digital platforms. We should also probably expect insane volume to knock the servers down or cause some performance hiccups, especially since Reach will be on three different platforms on PC: Game Pass, Steam, and the Windows Store.
Halo: Reach's PC launch won't be super pristine insofar as overall game performance, either.
343i acknowledges some issues like in-game lag and latency will be present at launch. Other things like uncapped frame rates will cause in-game instability, so you're encouraged not to try uncapped FPS while you play.
Reach is up on Steam for $10, and can be bought separately from other Master Chief Collection games.
An example of Halo: Reach's latency issues on PC.
Here's a condensed status report of the current issues and where 343i stands with them:
Mouse input - "Many improvements have already been implemented"
Controller auto-aim - Will be included, won't be changed at launch
Uncapped FPS - Variable frame rates (frame rates past 60FPS) are supported, but the option will be experimental and unstable at launch
Audio issues - Work is underway, but these issues may be present at launch
Latency issues - 343i plans to fix as much as they can before launch, but some latency may be in
Server selection - "We will continue to listen to and explore options to improve multiplayer"
Push-to-talk - Locked to V key, will be included at launch
V-Sync - Fixed, more info coming before Dec. 3
Related Tags