Cyberpunk 2077 may support mods, tons of new info revealed
Cyberpunk 2077 will probably get mod support after launch, plus CDPR reveals lots more info about the FPS RPG.

Published Nov 28, 2019 10:26 AM CST
|
Updated Tue, Nov 3 2020 11:46 AM CST
CD Projekt RED wants to support mods for Cyberpunk 2077, and may release modding tools for its next-gen RED Engine similar to what it did with Witcher 3's Modkit.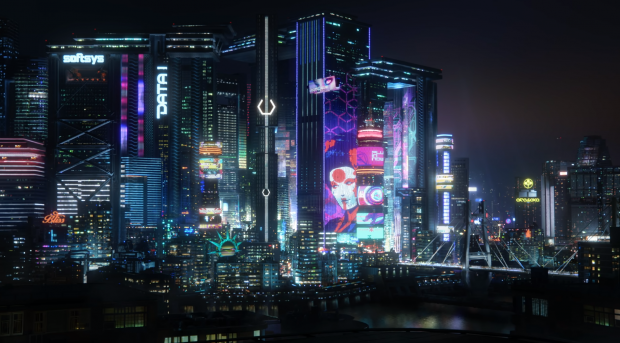 Cyberpunk 2077 could get official mod support in 2020 on PC (and maybe, just maybe, next-gen consoles?) to breathe new life into the game far after release. CD Projekt RED hasn't confirmed mods just yet, but at a recent gaming event in Warsaw, Poland they said it's something they want to do.
Before we get too excited, remember that CDPR's mod tools are usually quite limited. The Witcher 3's modding toolset only allowed modders to adjust settings and features like HUD indicators, difficulty modes, and altering quests. There wasn't any real direct way to add anything crazy.
This could change with Cyberpunk 2077's mod support. Remember CDPR built Cyberpunk 2077 with a new enhanced RED Engine, which could've opened the doors to be more flexible with expanded features like mod support.
It's likely we won't get to change up Cyberpunk 2077 too much, though. CDPR put a ton of effort into the vanilla project, complete with real-time AI, a persistent and ever-shifting world that constantly reacts to your decisions, and immersive FPS combat blended with a multi-faceted RPG system. The team probably wants you to experience the game as they made it, not necessarily as a user modified it.
(Continued below)
Read Also: Cyberpunk 2077 full skill tree, attributes and gear revealed
As for the other Cyberpunk 2077 news, CD Projekt RED confirmed a bunch of new details at the event. The info comes courtesy of Redditor shavod, who attended the event.
The information was corroborated by CDPR Global Community Lead Marcin Momot, who confirmed shavod was at the event. This means the following details should be true.
New Cyberpunk 2077 details
Dynamic weather won't actually affect gameplay--acid rain isn't in, and it won't hurt you

Players can destroy 75% of the environment around them

Cyberpunk 2077 may be a bit shorter than The Witcher 3, but has massive replayability

Not all loot will be useful for all characters (depends on build/spec)

Might have NewGame+

Not responding in timed dialog sequences can affect how situations play out

Cyberpunk 2077's sidequests branch out tremendously and impact other quests, including main story

Choices could determine which areas of Night City (and its outer badlands) you can go

Players might be able to customize cars

V.'s apartment changes depending on your path/choices

V. can restore HP by eating food or consuming drugs, and cyberware can also heal you over time

May have more realistic car physics than GTA

Day-to-night cycle affects quests, NPCs, area availability

Police won't bust you for small crimes--only big ones like murder

Crafting is huge, you can make just about everything except clothes and cyberware

You can skip cutscenes and dialogs, but it's not like in other games

Lots of motion-captured sex scenes

Small cyberware can be installed without a ripperdoc, but extreme cyberware like Mantis blades require a doc

Augs include super-fast movement, real-time translation of foreign langauges, and increased strength

Massive amount of NPC models and textures

Raytracing will be used for lighting as well as sound, creating a dynamic surround sound experience
Cyberpunk 2077 will release April 16, 2020 on PS4, Xbox One and PC. It'll be available on Stadia sometime later in the year.
Related Tags