Project xCloud will be powered by Xbox One S server blades when it launches, but Microsoft may eventually beef up its racks with Project Scarlett hardware.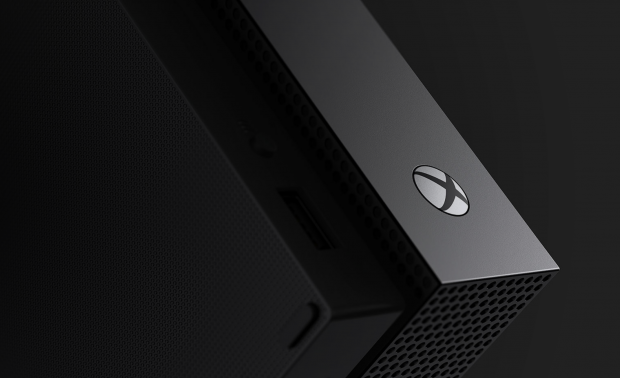 Microsoft's new next-gen Zen 2 CPU and Navi GPU-powered Project Scarlett console will power Project xCloud game streaming at some point in the future. Right now each of Project xCloud's server blades are powered by 8 Xbox One S systems, but that could change a few years after Scarlett's on the market.
"We designed Scarlett with the cloud in mind as well, and just as you're going to see our console product family evolve with that next generation, the cloud is going to evolve along with it," Microsoft cloud exec Kareem Choudhry said in a recent interview with Stevivor.
We shouldn't expect the switch to Scarlett to happen soon after the system's launch. The next-gen Xbox will be expensive to make (Microsoft still hasn't ironed out the manufacturing yet) and Microsoft will be shipping most Scarlett hardware to consumers, not making enterprise-level blades out of them. Remember that the Xbox One S hardware is being re-purposed to power the cloud as Microsoft transitions towards a new generation of console hardware.
It's somewhat similar how Nintendo recycled old Wii U controller parts for the NES Mini.
Once the pricing for the components like GGDR6 RAM and the custom AMD SoC die down some, then we'll see Scarlett transform into a cloud solution, maybe 2-3 years after launch.
Project xCloud has a lot to gain from enhanced hardware, though. We're not 100% sure on resolution and frame rates, but more processing power will amp up graphical fidelity and immersion when playing on-the-go.
Project Scarlett is due out by Holiday 2020. No pricing has been announced.
Check below for confirmed specs and details, and a huge content listing of everything we've heard about Project Scarlett so far:
Project Scarlett confirmed details:
8-core, 16-thread Zen 2 CPU

Navi GPU

Highly customized 7nm SoC from AMD

GDDR6 memory

4x as powerful as the Xbox One X's 6TFLOPs of perf

Can deliver up to 40x more performance than Xbox One in specific use cases

Adaptive sync supported

Super-fast SSD that can be used as VRAM

Supports 8K resolution (likely media playback)

120FPS gaming

Variable refresh rate

Raytracing confirmed with dedicated raytracing cores

Backward compatible with Xbox, Xbox 360, and Xbox One games

Compatible with Xbox One accessories
Project Scarlett coverage: